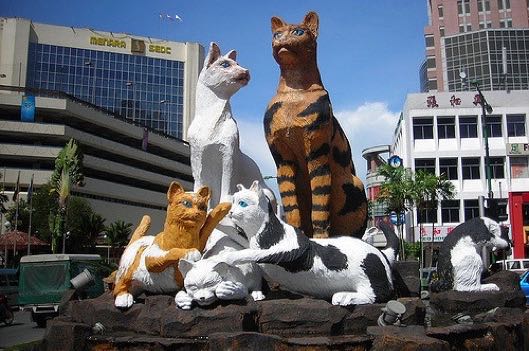 A Romantic and Beautiful Cat City on Borneo – Kuching
Kuching is the largest city in Sarawak, the largest state in Malaysia on Borneo Island. Kuching is also known as Cat City, as the name Kuching means cat in Malay. There are lot of attractions surrounding Kuching city, ranging from it's rich local culture and heritage, to natural forestry and fine beautiful beaches. Under the rapid development and constant marketing by the government, Kuching has become more and more popular as a tourist attraction on Borneo island, visited by ten of thousands of tourists from all over the world every year.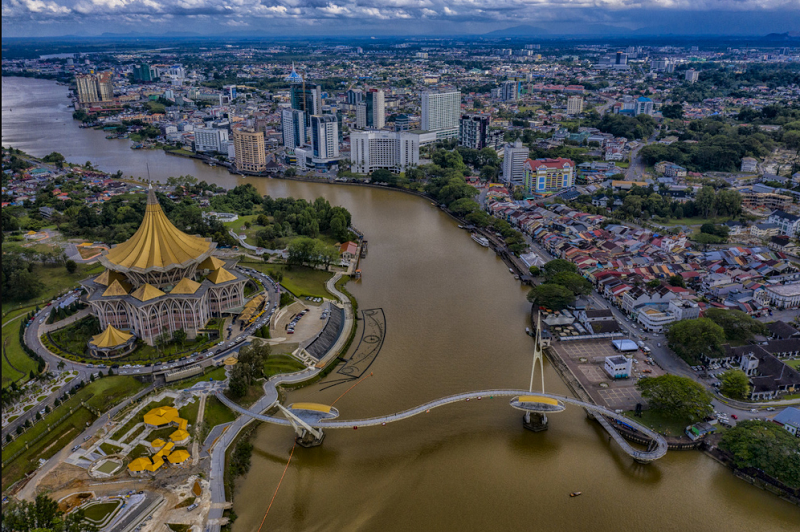 There are definitely many interesting attractions and fun activities to do in Kuching, but here are the Top 10 destinations that Must Not be missed.
Sarawak Cultural Village
This is No.1 Must Visit Attraction in Kuching. Located at the foothills of the legendary Mount Santubong, some 30km from Kuching City Centre, this award-winning Sarawak Cultural Village showcases the unique and diverse cultures of all the ethnic groups in Sarawak.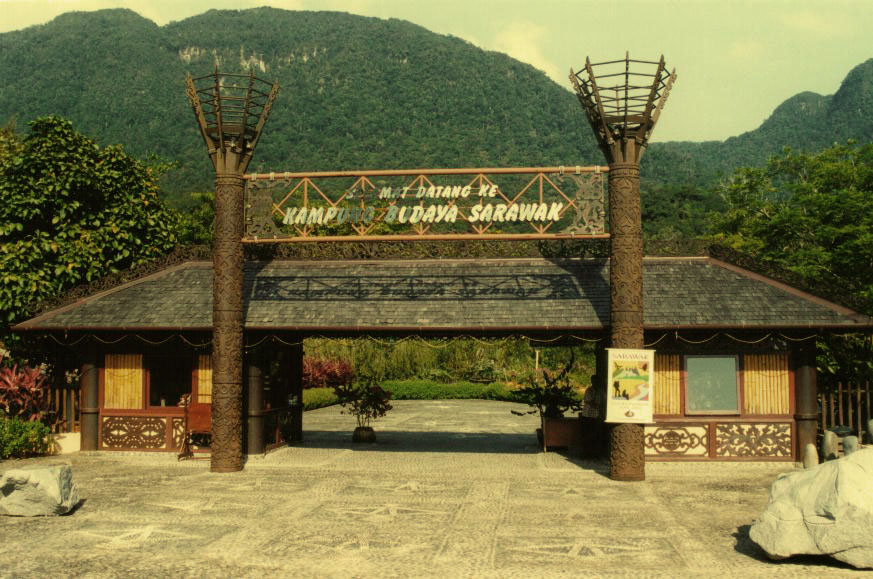 Tourists will have a close encounter with the 7 ethnics and experience the activities that these ethnics do everyday, like bamboo carving, weaving, pepper growing and bird's nest processing etc.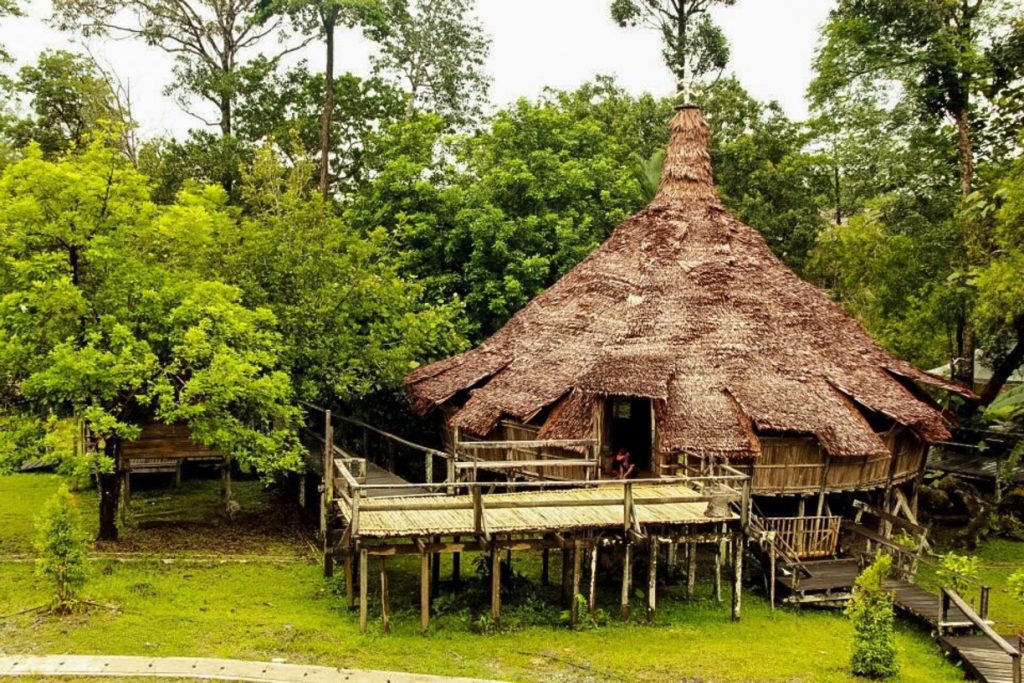 Tourists also have the chance to see and buy those bewildering and tempting handicrafts made by these ethnics, which probably couldn't be found in any other places in the world, including Bidayuh Tambok, Pua Kumbu, Ceramics, Songket etc..
Not to forget, the world famous Rainforest World Music festival is held at Sarawak Cultural Village as well. The festival always attracts ten of thousands of visitors from all over the world every year.
Sarawak Cat Museum
Cat Museum, founded in 1993, is about 15 minutes drive from Kuching City Centre. It is situated on a 60m above sea level hill that has a beautiful view of the Kuching City. It is the largest and only Cat Museum in the world. This museum basically displays everything related to Cat, and is a must visit for cat lovers.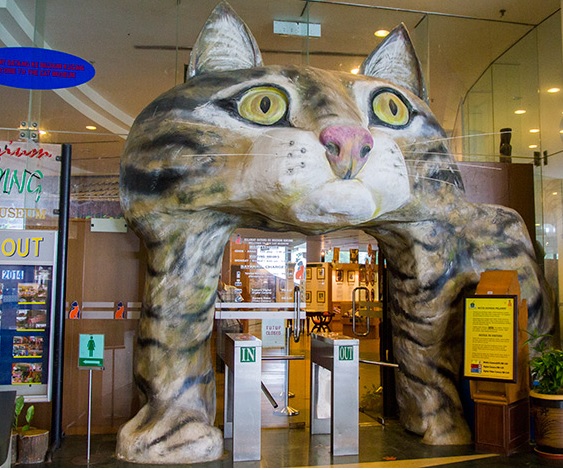 There are about 2000 exhibits, including cats statues of cats from all overall the world, artifacts, cat pictures, books, advertisement pet food as well as information about cat health, behaviour etc, all related to cat! It will be a very fun and educational trip indeed.
Sarawak Museum (Ethnology Museum)
Sarawak State Museum, a Victorian-era building (Queen Anne style) built in 1891 by the second Sarawak Rajah Brooke. Situated in the Kuching city centre, this museum is known for its abundance collections and is one of the best museum in South East Asia.
It houses and exhibit collections of natural history of Sarawak, including local native arts, crafts and large collection of local Sarawak native animals, reptiles, birds and fauna specimens. On the top floor, it also displays ethnographic crafts and arts pieces as well as musical instruments and daily tools used by various ethnic groups in Sarawak.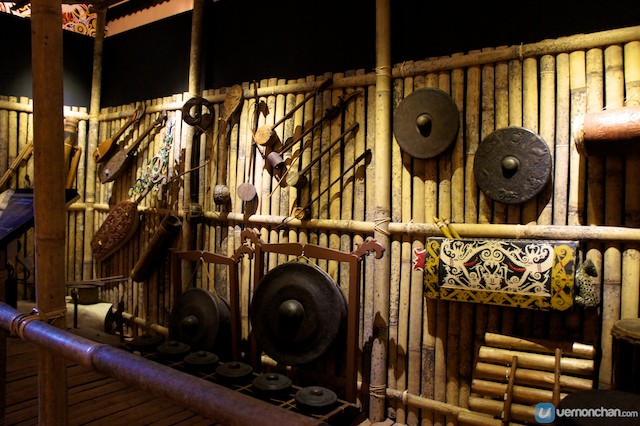 The Semenggoh Wildlife Centre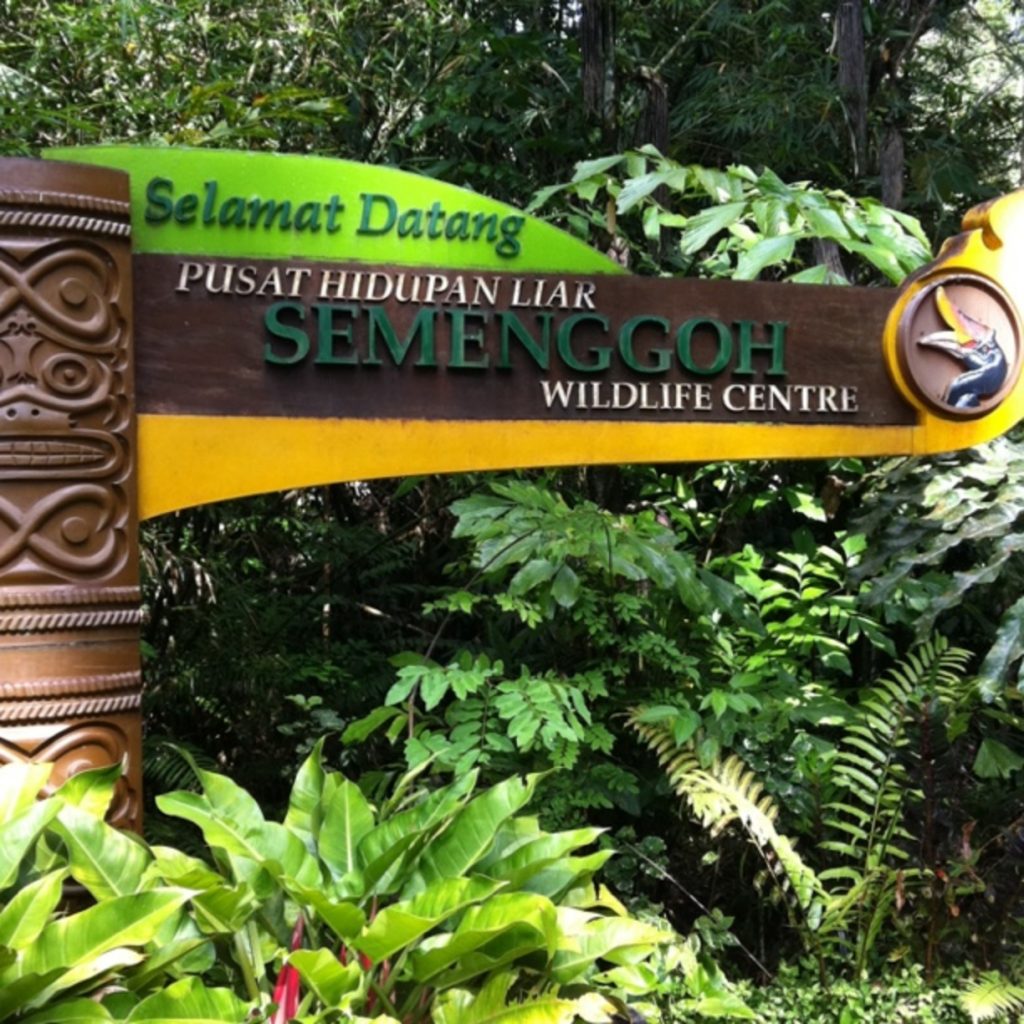 Located about 24km from Kuching City Centre, the Semenggoh Wildlife Centre has been setup to keep endangered mammals, birds and reptiles as well as to adopt wild animals which are found injured, orphaned or illegally kept by human. But it is more famous for it's Orang Utan due to its successful rehabilitation of Orang Utan program.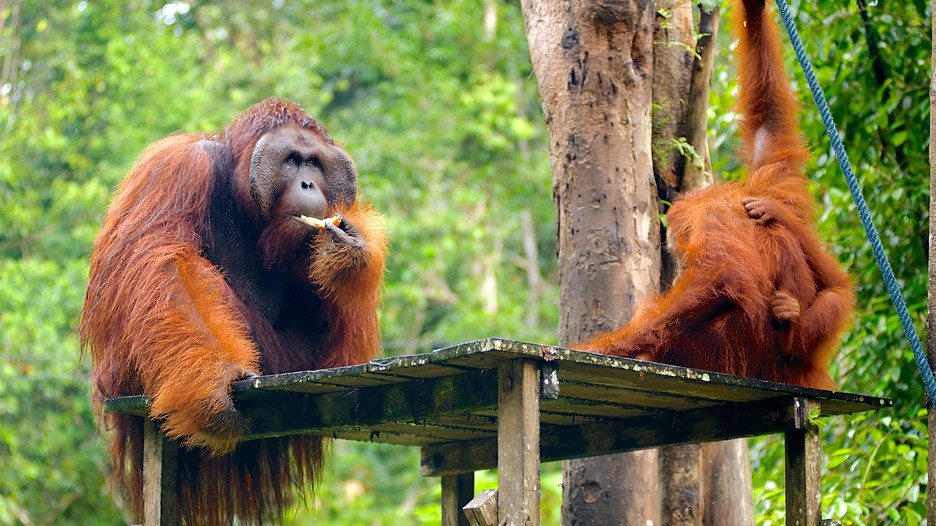 Orang Utan can only be found in Borneo Island, no other places in the world. An adult male Orang Utan can weight up to 100kg and have an arm span of 8 ft. It is a lifetime experience and chance to have a close encounter with this endanger creatures.
Santubong
Located under the spectacularly steep 810m peak of Mount Santubong, Peninsula Santubong is home to Sarawak finest beach resorts, including Santubong Kuching Resort, the famous Sarawak Cultural Village, Permai Beach resort, Permai Rainforest Resort and the South East Asia renowned Damai Beach Resort.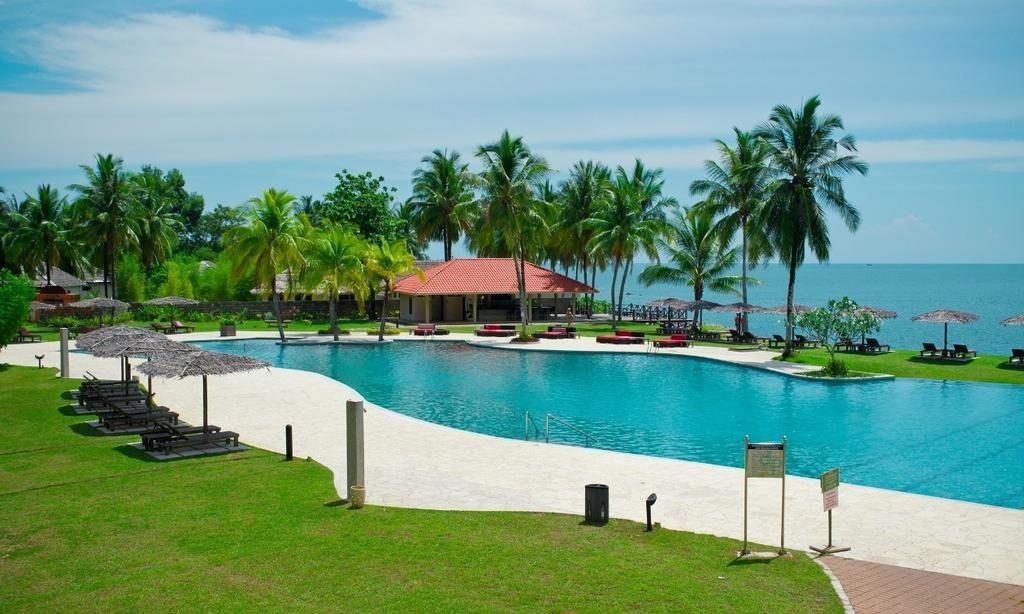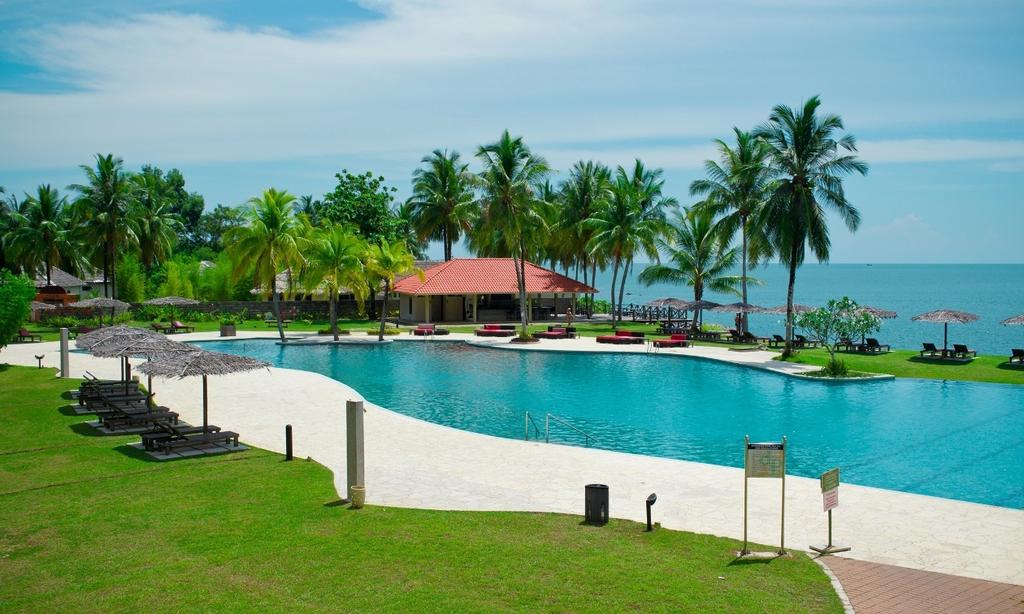 You will probably have the chance to view the world most spectacular sunsets here on a clear day, where the sun sinks slowly into the sea framed by Sarawak rolling hills on one side and scattered islands on the other. Don't miss this attraction when you are in Kuching.

Bako National Park
Gazetted in 1957, Bako National Park is the oldest National Park in Sarawak and Malaysia. Located at the tip of the Muara Tebas peninsula at the mouth of the Sarawak Rivers, it is just some 40km from Kuching city.
The park is now a must see for anyone visiting Kuching and its' surrounding areas.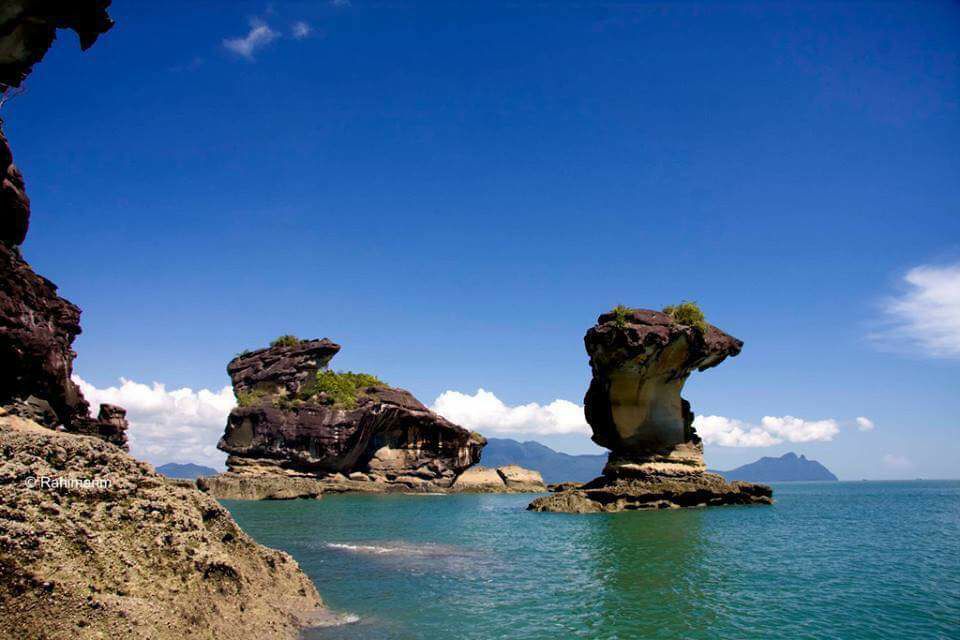 It is famous for its unparalleled biodiversity, unforgettable rainforest trekking experience, flora and fauna as well as wild proboscis monkeys and other native wildlife species like squirrels, white-bearded pigs, long-tailed macaques etc.. In fact, Bako is the best places to see the endangers proboscis monkeys.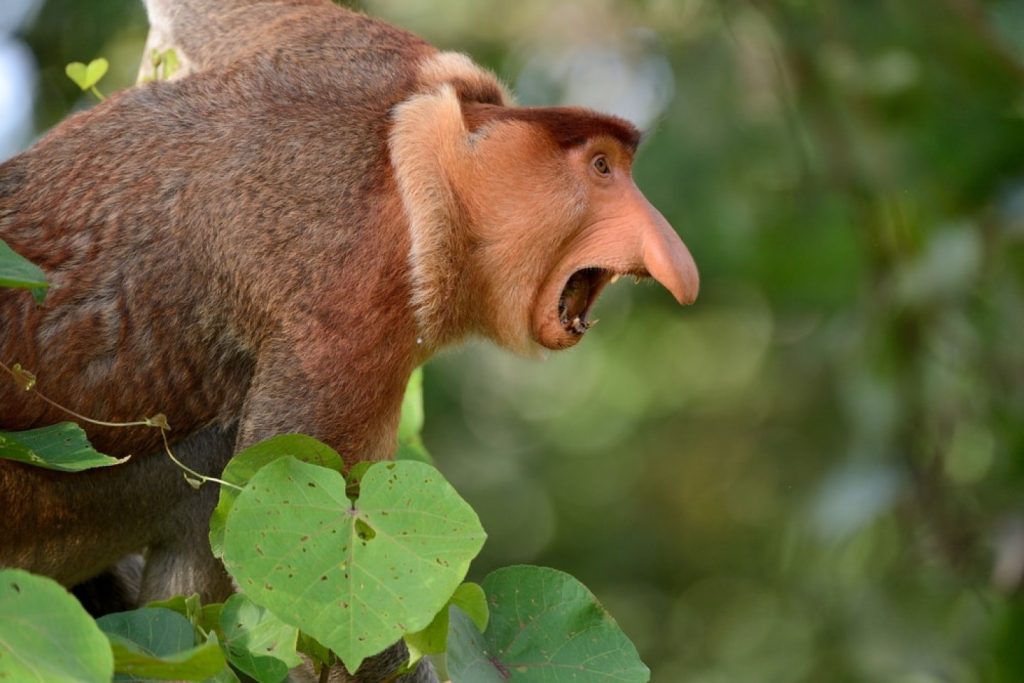 Tourists can come to see the beaches with some spectacular wired-shape rocks just rises vertically from the sea. For those tourists who like jungle trekking, do not miss the chance of trekking through the thick rainforest in this National Park while enjoy and observe the abundance of flora and fauna as well as different species of native wildlife here. There are total 18 color-coded trails for visitors to fully enjoy the trekking experience in this Bako National Park.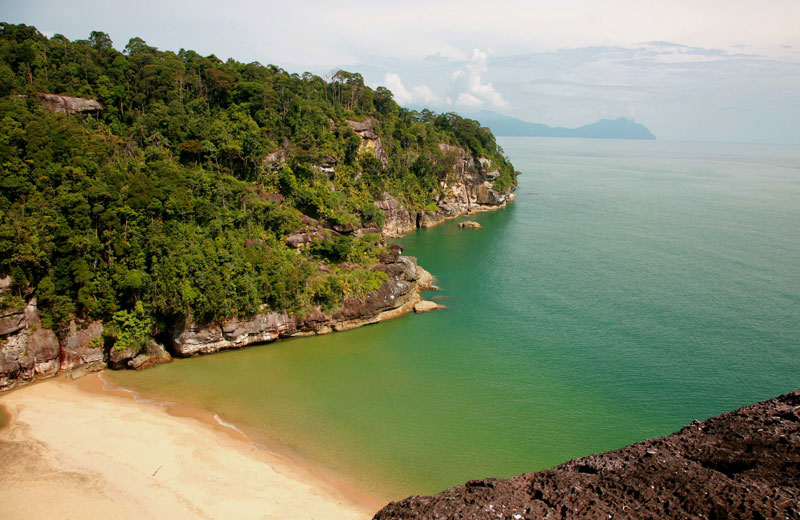 Tua Pek Kong
Colorful Tua Pek Kong Temple, the heritage buildings of forts, palace and colonial builds of the White Rajah era. Located prominently on a hill near Kuching Waterfront in the city centre, this is one of the oldest Chinese Temple in Malaysia. This temple has become one of the symbolic history heritage for Chinese community in Kuching.The ancient Chinese architecture and many amazing sculptures, ornaments as well as the beautiful view here are perfectly instagramable.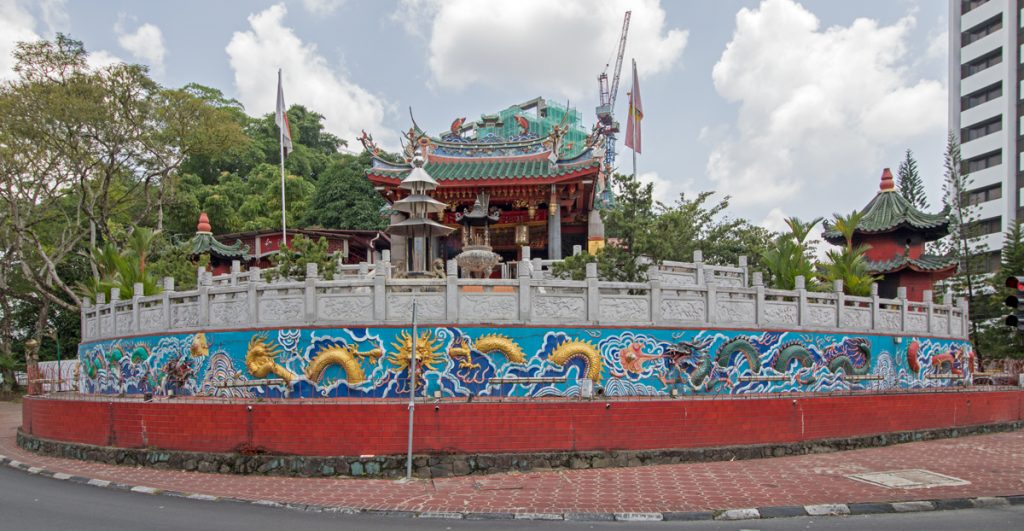 Fairy Cave and Wind Cave in Bau
About 40 km from Kuching, Bau is a small town which is known for its gold mining history and few tourist attractions, including the Fairy Cave and Wind Cave. There is a 4 storey concrete staircase that lead visitors to the entrance of Fairy Cave, which got it name from a stalagmite structure which resemble a Chinese deity.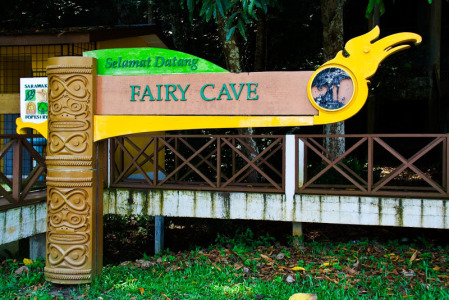 The Fairy Cave takes its name from a stalagmite structure at the entrance which resemble a Chinese deity. There are plankwalk to help visitors to navigate through the cave as well. Inside the cave, the light that shine through between the rocky wall, as well as the rich greenery of moss indeed provides a good background for photographing to photographers.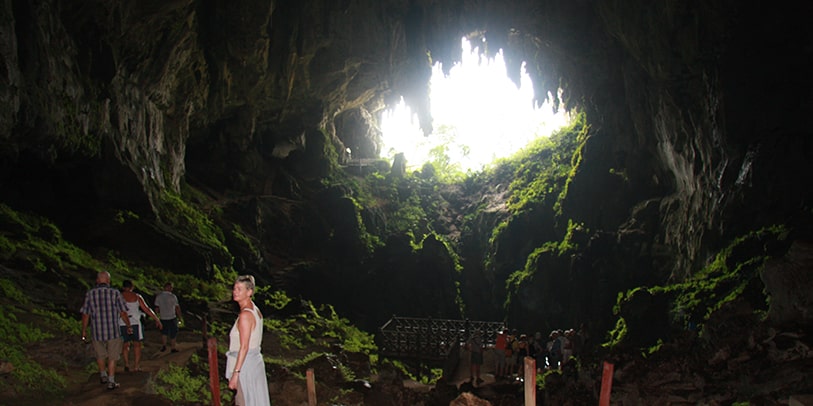 From the top floor of Fairy Cave, visitors are gifted with a pictorial view of large padi field and forested hills. As mentioned above, the overhang wall and cliffs outside the caves provides a very good rock climbing experience for climbers. Now, Fairy Cave has become a prime destination for rock climbing for Kuching.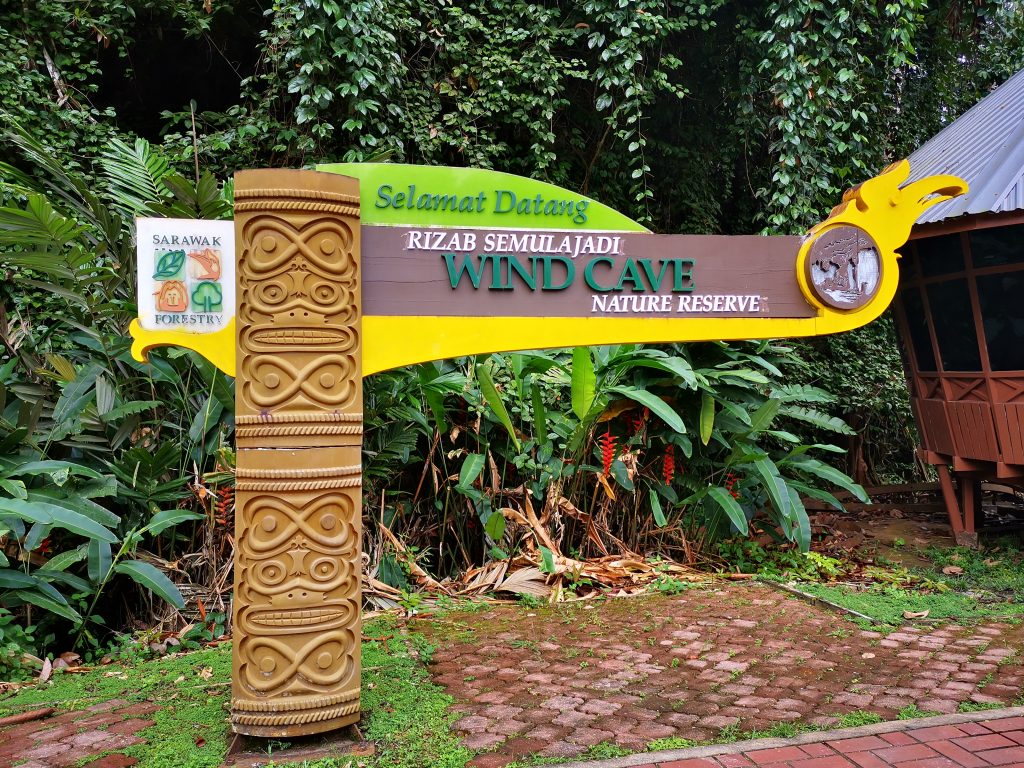 About 8km apart, there is Wind Cave, probably got it's name after the continuous cool breeze that blows throughout the cavern. Visitors (need to equip with a torch light) can walk through the plankwalk inside the cave to observe and appreciate the amazing stalactites and stalagmites that formed some 60 millions year ago, back to the Jurassic period. Squirrels, shrews, bats and rare black nest swiftlets can be seen inside this limestone hill also.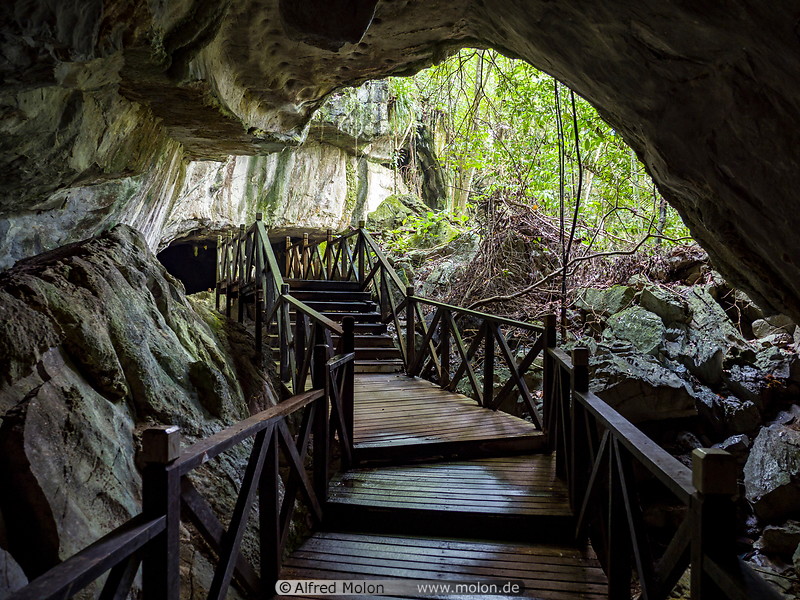 Sunset Cruise
One of the popular tourist activities in Kuching, Embark on an leisurely sunset cruise on the Sarawak River, taking in the colourful sights of the waterfront, passing by Malay Kampong built on stilts, fishing villages, the Astana, former residence of Rajah Brooke and now the Governor residence, Fort Margherita, built during the reign of Rajah Charles Brooke is now as Police Museum and the grand Parliament House which resemble the Melanau tribal hat,.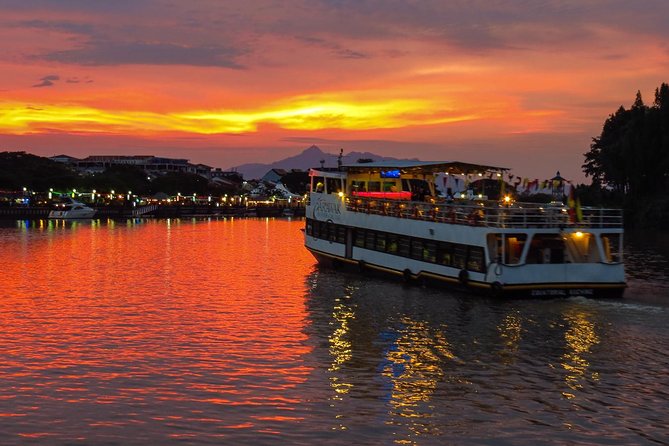 Watch the glorious sunset from the comfort of the Sky Deck, savouring the cool breeze above the calm river. After the cruise, enjoy a deluxe seafood dinner at the popular Bukit Mata Seafood Restaurant located at Top Spot Food Court.
Annah Rais Long House
Annah Rais Bidayuh Longhouses is a popular destination for tourists who visit Sarawak. It is located close to the Malaysia-Indonesia border, which is about 100km from Sarawak Capital City, Kuching.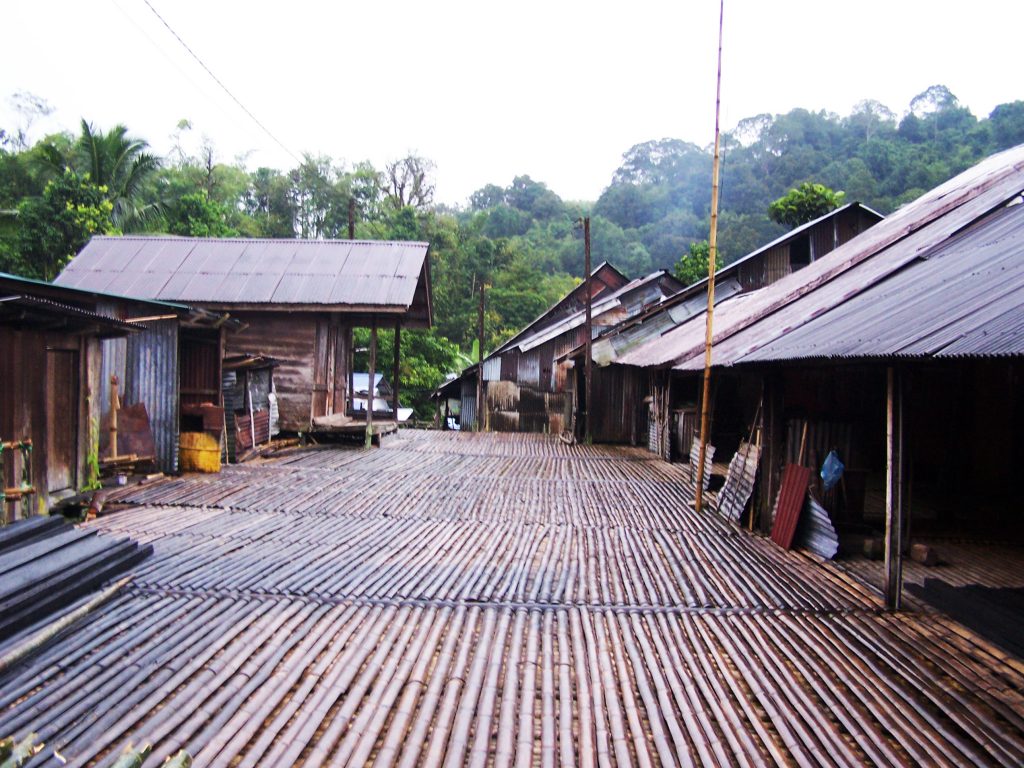 Annah Rais Longhouses is one of the several working one that are easily accessible from Kuching. It has the best kept tradition and authentic architecture among these rare longhouses in modern world. While individual houses are prevailing in other area, the villagers here are practicing communal living, which is very rare in today world. Their traditional and communal way of lifestyle is largely untouched by modern civilization. Do not miss the chance to see the true living lifestyle of one of the Sarawak native here.
My take of Top Tourist Attractions in Kuching
There are many more attractions especially related to Natural, Cultural and Heritage on this Borneo state. You may approach the locals to find and explore those un-common but interesting attractions that is not publicly advertise. Never forget to mention, as it names implies (Kuching means cat in Malay word), you can see cats (real or statue) easily in this lovely city of Borneo.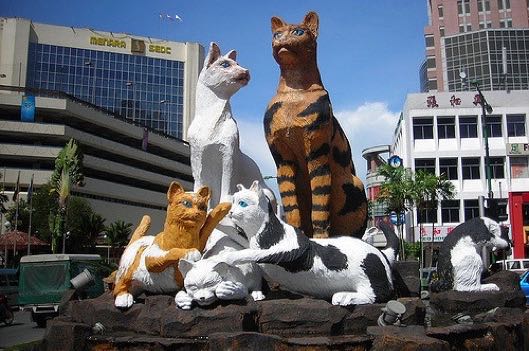 For accommodation, there are nothing to be worried about as Kuching has known to have many premium Hotel but at very affordable price. You will enjoy to stay in these hotels. You may click the below link to get the best discounted offer from the hotel.
Luxury 5-Stars Hotels in Kuching
New Attraction: Siniawan Night Market Bau