About Sematan
Sematan, a hidden gem that is mostly known to local only for many years, has now turned into an international tourist attraction. With the long strip of talcum-soft golden sand beaches and a tranquil turquoise blue sea, it is indeed a perfect idyll spot for a complete off the grid tropical getaway.
Beside the picturesque seaside, Sematan is also surrounded by a peaceful natural environment nearby that you can explore during your stay. These include Telok Melano Kilometre 0, Selakau Longhouse, few wateralls, the largest flower in the world, the Rafflesia at the nearby Gunung Gading National Park and Tanjung Datu National Park with some well-know jungle trails.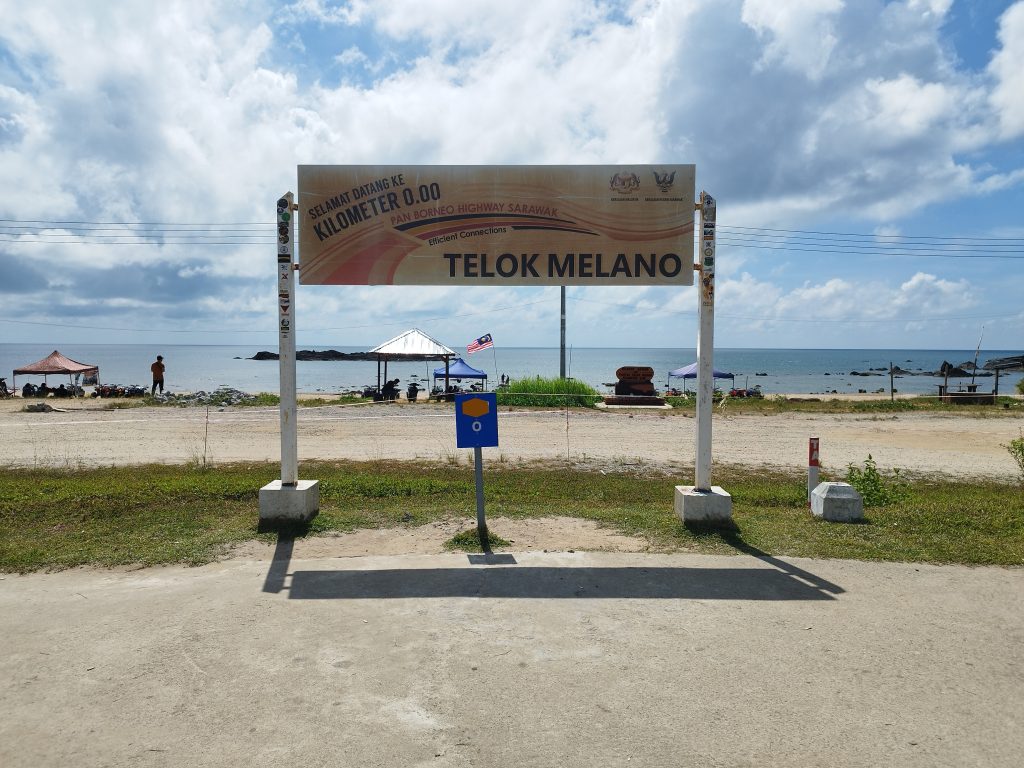 There are old and new beach resorts here, the newer one is general larger and equipped with more modernized rooms, facilities and amenities, with breezy bungalows and private beaches. Certain resorts even have unique new canopy concept. All these resorts are providing various types of accommodation to suit different group of tourists and family size.
Top 3 Beach Resorts in Sematan
This article will list top 3 resorts in Sematan that are most popular now, including hotels, apartment, chalet, special concept and homestay.
Roxy Sematan Canopy and Villa
Roxy Sematan Canopy and Villa is one of the most popular hotels in Sematan, Roxy Sematan Canopy & Villa is rated with a score of 7.0 from 941 reviewers.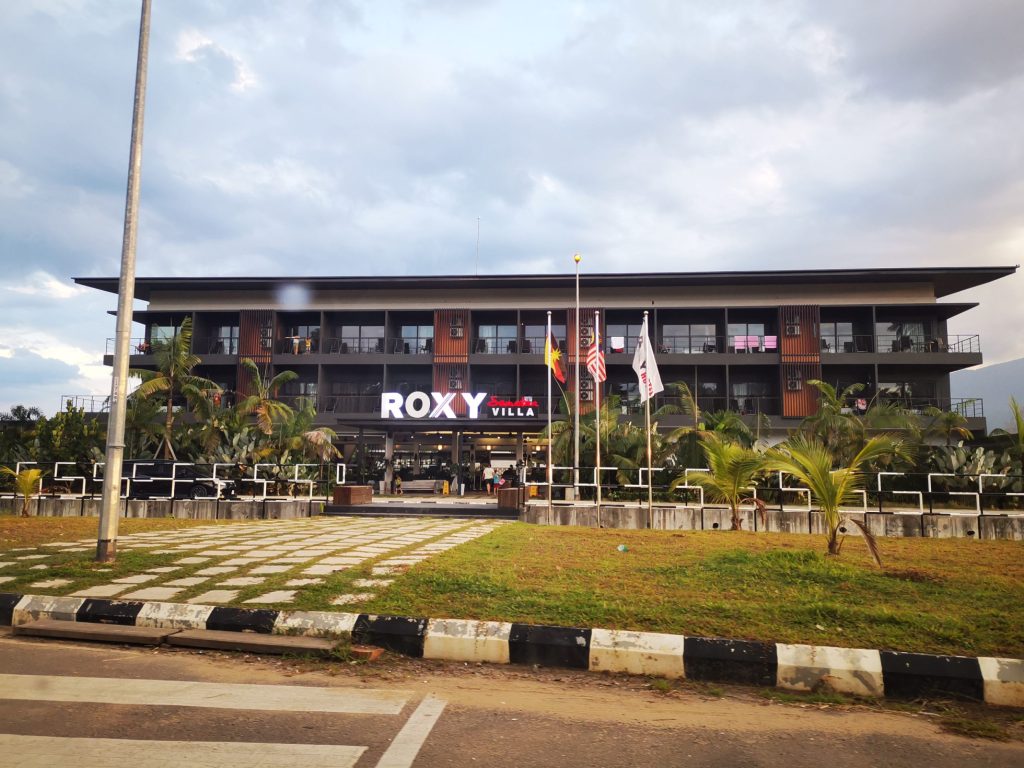 Located along Jalan Seacom and Sematan beach, in the forefront on the long and pristine Sematan beach which stretches for some 10 kilometers from Sematan town, Roxy Sematan Canopy and Villa Beach Resort is a modern resort hotel with exclusive facilities and a service apartment equipped with classy amenities.
As this luxurious hotel and service apartment is overlooking the majestic waters of the South China Sea, hotel guests can enjoy a spectacular, breathtaking sea view directly from their rooms.
Roxy Beach Resort Sematan is well equipped with various new amenities such as gym, mini mart, restaurants, café, an infinity pool as well as children pool and playground.
If you want to spend your holidays in Roxy Sematan Canopy and Villa, check out the best price at Booking.com here.
Palm Beach Resort Sematan
Sematan Palm Beach Resort is one of the earliest and most established resorts in Sematan, first opened in 2004. Located just about 3km from Sematan town, Sematan Palm Beach Resort is the perfect destination for a short getaway with families due to it's beautiful beaches, comfortable chalets and varieties of food, as well as it's close proximity to other tourists attractions. There are few types of air-conditioned chalets for visitors to choose from depending on their family or group size.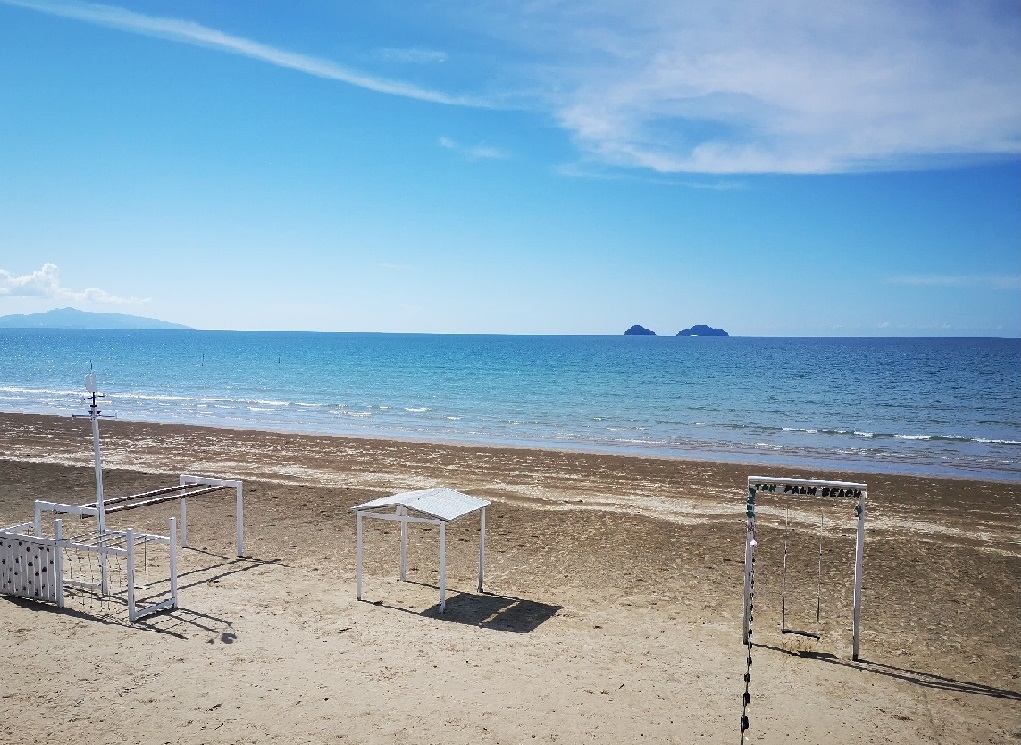 Sematan Palm Beach Resort is famous for its' long stretch of peaceful, talcum-soft sandy beach and a tranquil blue sea. The sea wave here is quite small normally, making it perfect for swimming from Mar to October each year. Or you can just spend a lazy afternoon on this clean beach enjoying the sunshine and sea breeze.
There is small white light house built by the resort at the entrance to the beach. You can climb to the top and enjoy the sea view, overlooking the huge South China Sea. Beware of your step when coming down from the light house though, because the steps of the stair is extremely steep.
Sematan Palm Beach Resort is equipped with a "Infinity" pool that overseeing the sea and the beach, with a fun kid pool attach to it. This is a perfect alternative if do not want your kids to swim in the salty sea water.
There is also snorkelling activities at Talang Talang Islands, but you will need to check with the staffs whether it is available or not during your stay. If you are adventurous enough, you may also go for hiking activities at Gunung Gading National Park to see the Rafflesia, the largest flower in the world.
When night fall, most tourists staying in this resorts will choose to have their dinner at the resort's restaurant. A wide variety of local and western cuisines are served to accommodate local and foreign tourists. Tourists may enjoy their night fun by having some bbq activities and drink in this resort after night fall. There are BBQ pits available for rent. If you are not a BBQ goers, you may choose to bring your kids to catch the hermit crabs that are easily spotted on the long strip of beach. Have fun!
If you want to spend your holidays in Sematan Palm Beach Resort, check out the best price at Booking.com here.
Roxy Telok Serabang Sematan
Another recreation resorts by Roxy, but with a brand new concept. It is hidden quite deep inside a jungle, but facing a beautiful beach with talcum-soft sand and pristine clear sea water. There is only a small rocky road leading to this resort, and you will need to cross a roped bridge before you can reach this resort. Kind of a new and special encounter and experience for most tourists here. And, you can be sure to experience a true tranquillity getaway at this private beach as it is just open to tourists who stay in this resort.
Roxy Telok Serabang is about 28 km from Sematan town, which need just a mere 30 mins drive.
Roxy Telok Serabang offers 5 brand new concept of canopy style room, each of them is equipped with comfy bed and chair, just like a hotel room, providing visitors with a unique accommodation experience. The only con is probably there is no washroom attached to each of this canopy. However, these canopy are very popular and always being fully booked especially during weekend and public holidays.
If you are not going for canopy, you have the option to stay in the connected room/chalet , which just like a normal resort accommodation at this same resort.
With this new canopy concept and almost isolated private beaches here, Roxy Telok Serabang will certainly promise you with a unique and unforgettable experience. It is really a gem that you shouldn't missed.
If you want to spend your holidays in Sematan Roxy Telok Serabang, check out the best price at Booking.com here.
At the time of publishing this articles, there are plan to build more resorts/hotels beside the long strip of Sematan beaches. I will update when there is new hotels being launched here in future.