Situated at the entrance to Serikin Road, about 3km from Bau Town (Bau is about 35 minutes drive from Kuching), Bao Ling Shan Temple is getting more and more popular these days.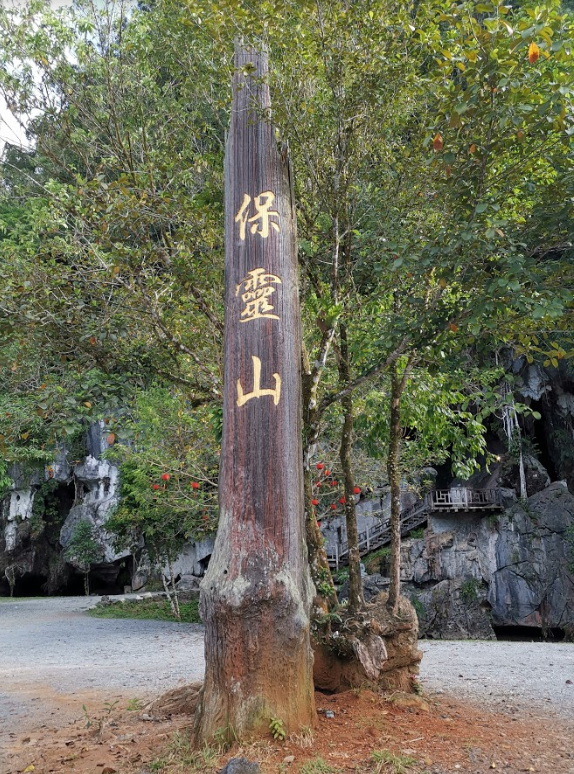 The temple is located inside a naturally formed cave at the base of the Bao Ling Shan mountain. It is the name of this mountain, which gives the name of the temple. The temple is started when some local Buddhist devotees put a golden buddha statue in the cave few years ago. It is believed that this Buddha statue was float to the nearby fishing town at Lundu from nearby country. Since then this temple cave which is surrounded by thick forest greenery has evolved into a well known tourist attraction among the locals and foreign visitors.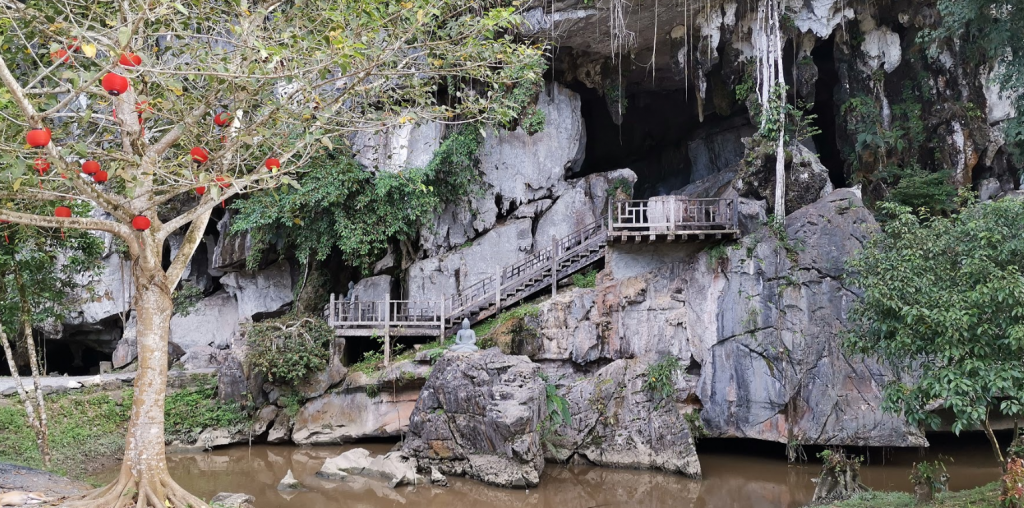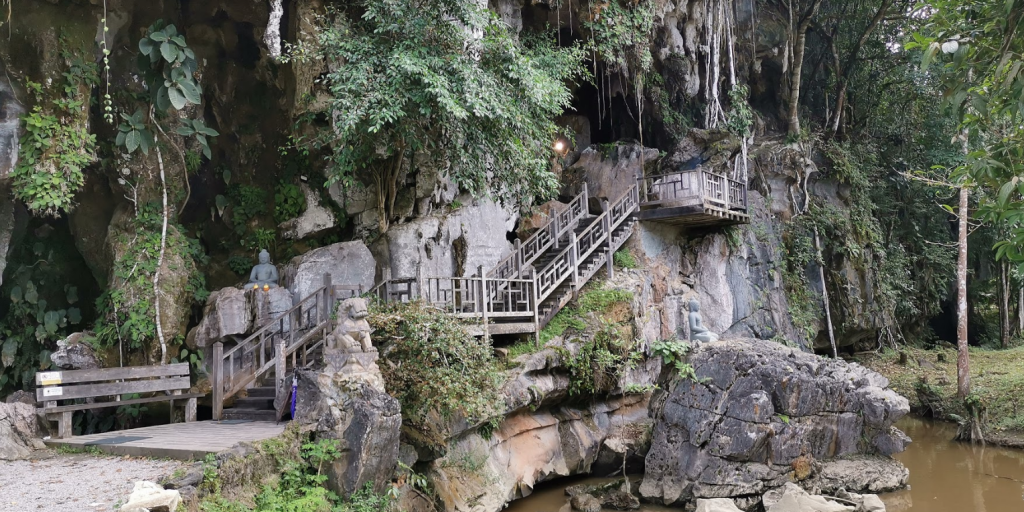 With more and more visitors coming, staircase leading to the cave was then built to ease visitors to climb up to the temple. There are many amazing and wired looking rocks outside and inside the cave. One of the most famous one is located inside the cave. It mimics 2 monks with traditional saffron robes, one of them is praying to the Buddha while the other one is on mediation. You can't imagine how amazing it is until you look at it yourself.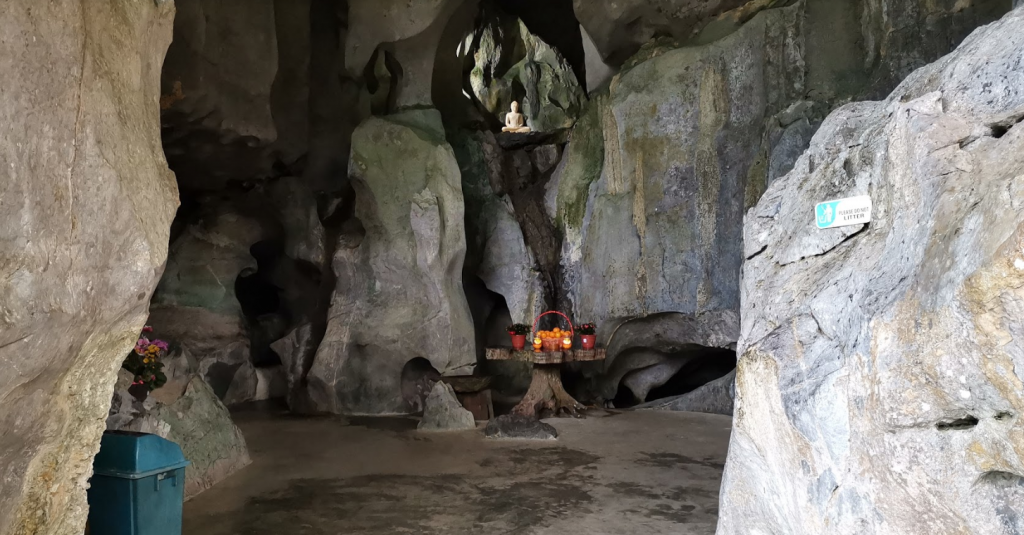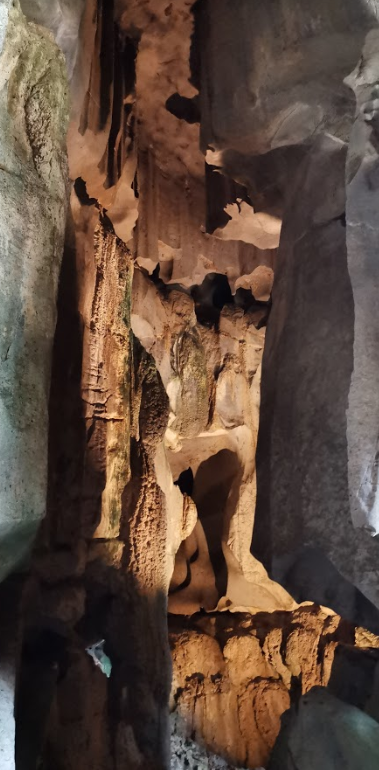 This temple has now gaining popularity in the Kuching region, and attracting more and more Buddhist devotees and tourists from other places. It is really a good place to visit while enjoying the tranquility in the temple and it's greenish surrounding.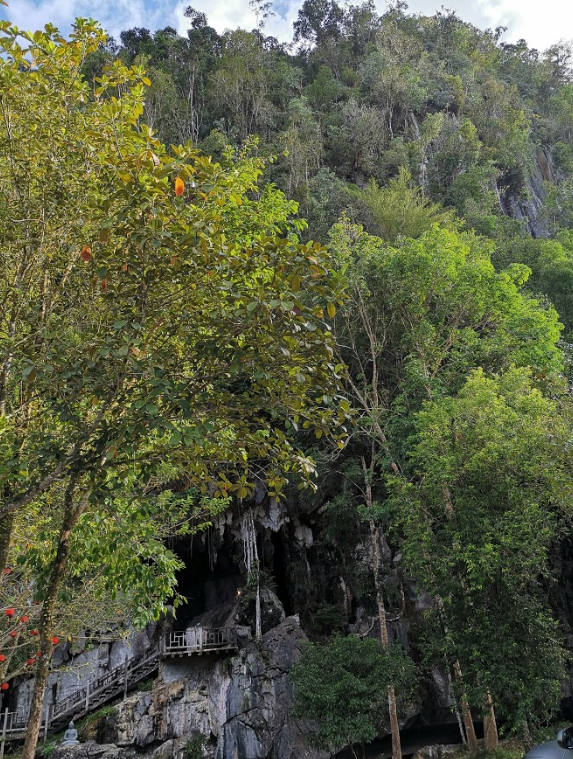 Afterall it is just 40 minutes drive from Kuching, Sarawak biggest city. The good thing is the other 2 famous caves, namely Wind Cave and Fairy Cave are just situated nearby. You may plan to visit all these 3 amazing caves at one go. Not to forget the famous night market, Siniawan Night Market, also on the same road when heading back to Kuching.