Top 10 China Tourist Attractions Guide
China is a place that simply amazes and excites its visitors lie no other destination can. China is the perfect choice for visitors who want to escape to a different world, with its undulating and pristine natural landscapes and ancient man-made wonders that bear testament to the country's long and illustrious history. This guide will try to introduce the top 10 most visited China Tourist Attractions now.
With an immense land area that makes it the world's third biggest country, you will never find a lack of sights and sounds that will fascinate you to no end – diverse tribal cultures, ancient architectural masterpieces, sumptuous cuisine and incomparable natural sites, among others. 10 of the most praised and visited attractions in China are described below to give you a preview of what you can expect in this land of endless wonders.
TOP 10 China Tourists Attractions
1. The Great Wall of China
When it comes to a man-made structure of unrivalled scale and majesty, the Great Wall of China has no peer. Originally constructed as a defense mechanism against enemy forces, it is today an extremely popular tourist destination. Stretching across thousands of miles in all directions, its building and reconstruction took place over many dynasties. As one of the newly-minted Seven Wonders of the World, you truly have to see it for yourself to witness the most awe-inspiring example of Chinese architecture.
2. The Terracotta Warriors
This most unique and fascinating collection of thousands of pottery figurines near Xi'an was actually stumbled upon by a farmer in the 1970s and later unearthed to reveal its unbelievable scale and majesty. This collection consists of life-size pottery replicas of soldiers decked in full armor, chariots and horses. You would be amazed by the attention to detail as you would notice that the soldiers' faces and hair are unique and seem so life-lie. This underground army is popularly known as the "8th wonder of the world" for a good reason, and is a sight that you should not miss when visiting China.
3. Guilin and the Li River
If you are looking for a place with unrivalled natural beauty, Guilin is the right place for you. Vast landscapes of limestone formations and hills perpetually obscured by mist provide the perfect backdrop for a tranquil and scenic getaway. Perhaps the highlight of any trip to the region would be the Li River, which flows through a mystical landscape which includes interestingly-shaped landforms and amazing waterfalls like a scene in a Chinese painting. A recommended experience would be a slow cruise down the river from Guilin to Yangshuo to take in the most picturesque views.
4. Giant Pandas
As the poster animal for global environmental conservation efforts, the critically endangered giant panda is also one of the National Treasures and an all-time favourite attraction of China. If you have always wanted to see them in their natural environment, you should pay a visit to the Wolong Nature Reserve in Sichuan province, a 3-hour journey from Chengdu, the provincial capital. In this Reserve, you can play with and feed these majestic animals along with the researchers.
5. Yu Yuan Gardens
The artful co-existence of man-made structures and natural beauty could not have been more prominent than in the Yu Yuan Gardens in southwestern Shanghai. Hailed as a classic example of Ming Dynasty architecture, this wonderful setting never ceases to fascinate its visitors. You can find some of the most awe-inspiring pavilions, dragon statues, jade sculptures, ponds and even the unique zigzag bridge in this charming attraction.
6. The Forbidden City
Once home only to concubines, eunuchs and royals, the Fobidden City is one of China's top tourist attractions. It's a maze of impressive buildings from the Imperial age and visitors can easily spend half a day at the Fobidden City, which is located on the Western side of Tiananmen Square in Beijing. Each new courtyard wows more than the last and the stories from inside the City are at once fearsome and fascinating. Dating back to the 15th century, it housed 24 emperors in total, with the final one, Emperor Puyi, being evicted in 1924. Now a portrait of Chairman Mao hangs above the site's entrance, an indication of how times have changed. Number tow on our list of Top 10 tourist attractions in China fro a reason.
7. Puning Temple
The magnificent temple of Puning is an eighteenth century temple built by the revered emperor Qianlong. Puning Si blends Tibetan and Chinese styles and was meant to symbolise harmony between the ruling dynasty and the ethnic minorities in the area. Predominantly red-China's favourite hue-the exterior is vast and impressive. However, inside is the real gem-a 73-feet tall statue of Guanyin. Puning Si is part of a larger complex of temples and palaces in the near Chengde, which originally formed part of the Imperial Summer Retreat from 1703, due to its proximity to Beijing. The surrounding countryside is very beautiful and it's worth exploring as much of the area as possible.
8. The Longmen Caves
The weathered caves at Longmen constitute one of China's few surviving masterpieces of Buddhist rock carving. This epic achievement was first undertaken by sculptors back in the fifth century. Over the course of 200 years, more than 2,000 caves were carved in the shape of 100,000-plus stone Buddhist statues. It's a truly remarkable feat, and the caves' location, on the bank of the Yi River in the Chinese countryside, adds to the spectacle. Think Crouching Tiger, Hidden Dragon with a twist and you will understand why it's an absolute shoe-in for our list of Chinese visitor attractions.
8. The Ming Tombs
Those pedestal led emperors really liked their tombs. No more so than the Ming emperors, who were known for their luxurious lifestyles (and death-styles). There are 13 imperial tombs of the Ming Dynasty.
In total, scattered over an area of 40 square kilometres just outside Beijing. The top prize goes to Empeor Yongle's magnificent resting place, though be sure to visit Ding Ling's tomb too, since you can venture inside that one. The Ming Tombs are near the Badaling section of the Greate Wall and many tours will offer day trips to both, so you can see two great Chinese sights for the price of one-steal! Just try to avoid being taken to one of the country's infamous "jade" or "porcelain" factories.
9. Cruising down the Yangtze River
If you are an admirer of nature, you should not miss out on the ultimate scenic experience-a cruise down the Yangtze River. There are three routes which you can take on your cruise from Chongqing to Yichang, Chongqing to Wuhan or Chongqing to Shanghai, where you will witness some of the most picturesque scenery along the longest river in China.
One of the highlights of your cruise will no doubt be the beautiful Three Gorges which are widely recognised for their natural, religious, historical and cultural significance. In particular, the Three Gorges Dam, the largest hydro-electric power plant in the world proves to be a spectacular sight as well.
Besides the scenery, you can also learn about the rich culture of the river. One local festival of note is the International Tourist Festival of Three Gorges in Chongqing in June, which involves travel seminars, artistic exhibitions and performances.
9. Appreciating the diverse charms of Shanghai
Known as the "Pearl of the Orient", Shanghai possesses a blend of modern, historical and cultural charms that have attracted many tourists to visit this bustling city. As the largest city in China, there is no shortage of new discoveries that you will encounter here. Here are some recommendations.
The city's newest quarter, Pudong, is developing at a mind-boggling rate and it is here that you will see some of the most modern urban architecture in the form of the Jinmao Tower and the Oriental TV Tower.
An iconic historical sight would be The Bund, located on the city's waterfront. This famous attraction houses a row of structures which remind visitors of Shanghai's illustrious past. Last but not least, the Jade Buddha Temple houses several relics, including jade Buddha statues, while providing a tranquil setting that is a welcome break from the crowds outside.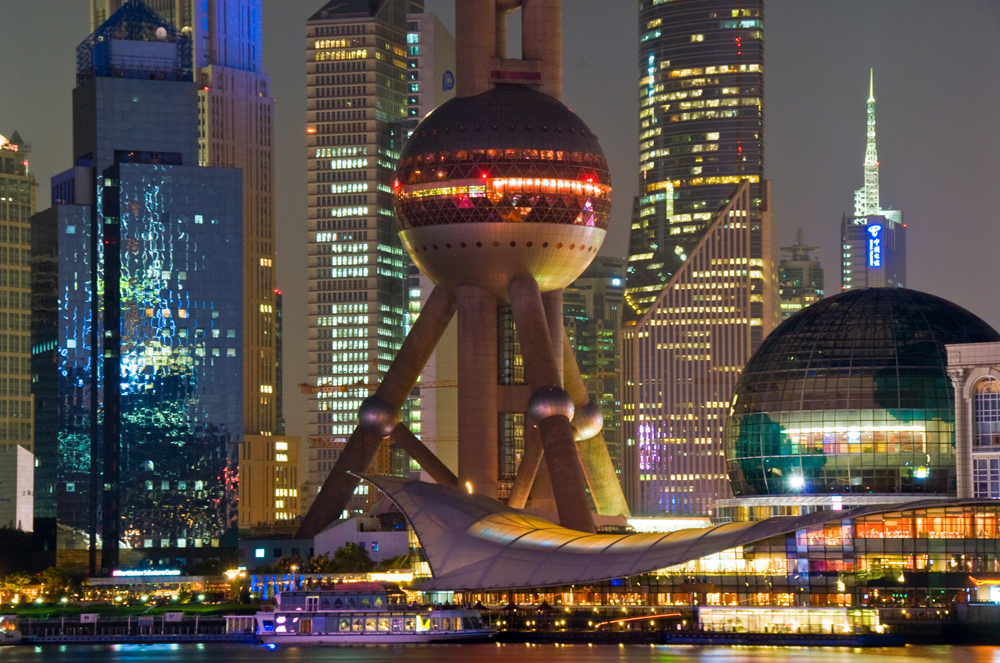 China: Asia Most Loved Travel Destination
Book your tour to china now to experience its culture in its entire splendour. It is not without reason that tourists who visits china return home very satisfied. You may check out the best of china Package here->HERE.