Opening Hour: 8am to 10pm daily. (Last admission: 9pm)
How to go:
By Train: The most convenient train route to visit Tokyo Skytree are:
Go to Tokyo Skytree Station using the Tobu Skytree Line
Go to Oshiage Station using the Hanzomon Line.
By Bus: Alternatively, there are direct shuttle bus to Tokyo Skyree Town from this few spots: Tokyo Station, Ueno-Asakusa Area, Haneda Airport, Tokyo Disney Resort®, Odaiba area, Wakoshi Station, Asakadai Station, and Shiki Station (on the Tobu Tojo Line).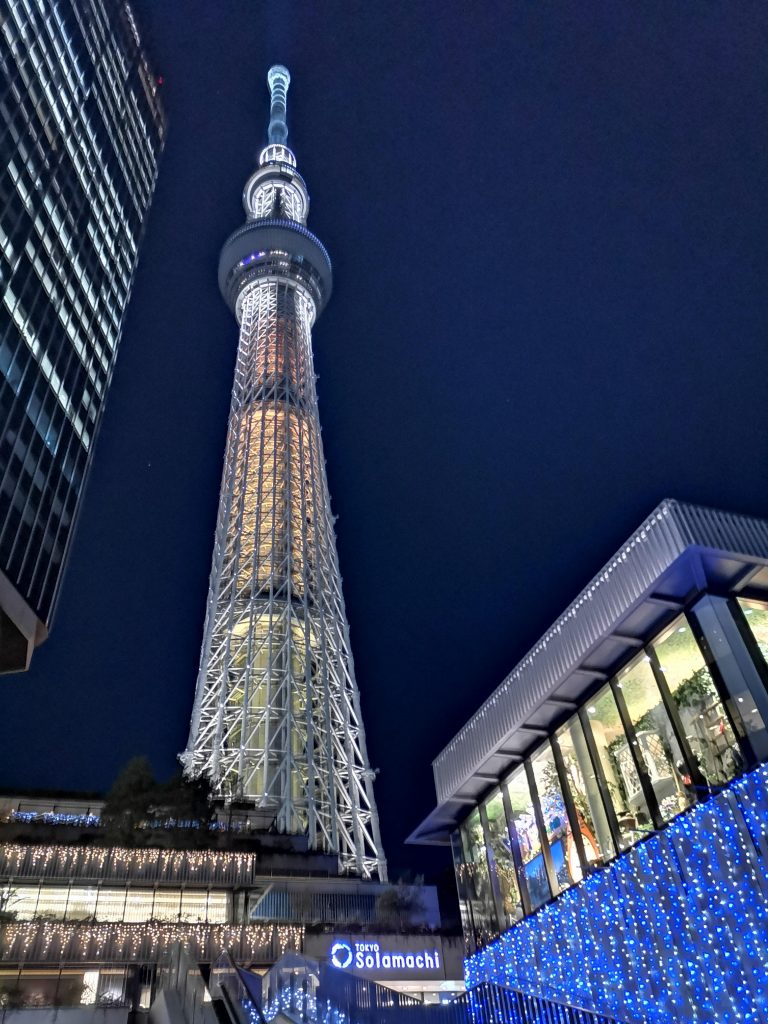 Situated at Tokyo Sumida City Ward at Asakusa, Tokyo Skytree is the tallest observation tower in the world. It is also the tallest structure in Japan with a height of 634m and has now becomes the landmark of Tokyo. The height is actually decided to be 634 meter tall for easy remembering by local, because 634 which read as "Musashi" is the historic name of the Tokyo Region.
Beside the tower, there is also an aquarium and a huge shopping mall build at this tower base.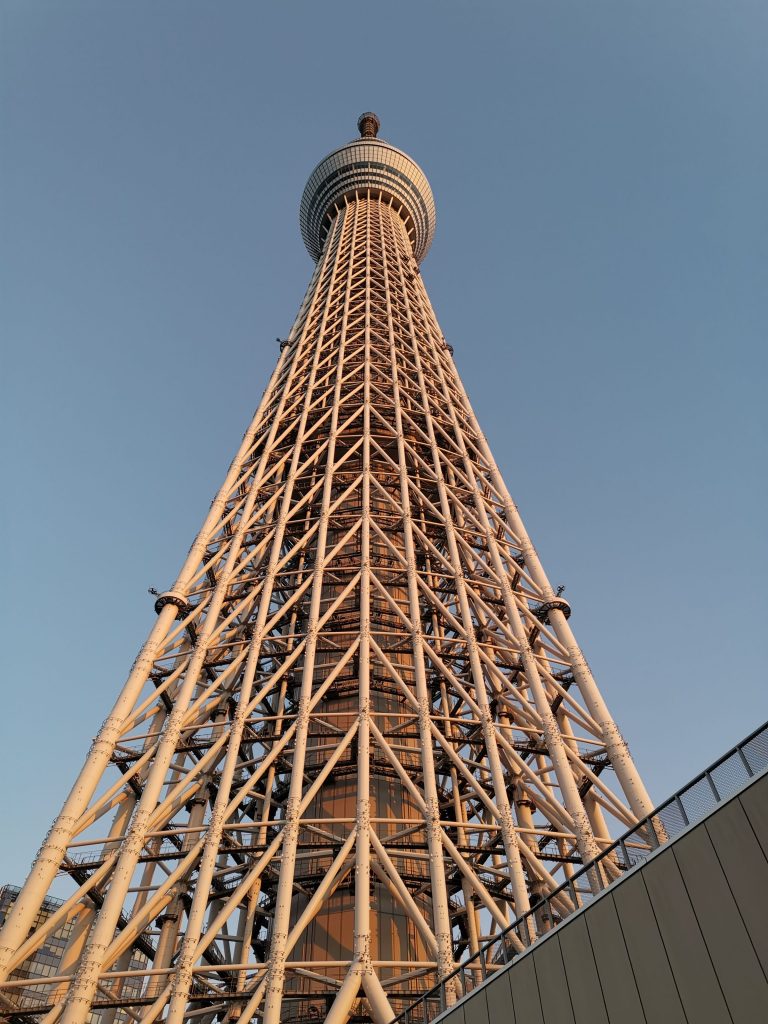 Tokyo Skytree Tower
There ere are 2 observation decks in this tower, one located at the heights of 350 meter (Tembo Deck) and the other one at 450 meters (Tembo Gallery).
Tembo Deck
At 350 meters high, Tembo Deck presents visitors with a 360 degree of stunning view of the Tokyo City, day and night. There are 3 levels on Tembo Deck in total and you can have a spectacular view of Tokyo from each of this floors. .
The lift will go all the way to the top floor, with all tall and broad glass windows all around. This enable visitors to have the best panoramic view the Tokyo city from all angles.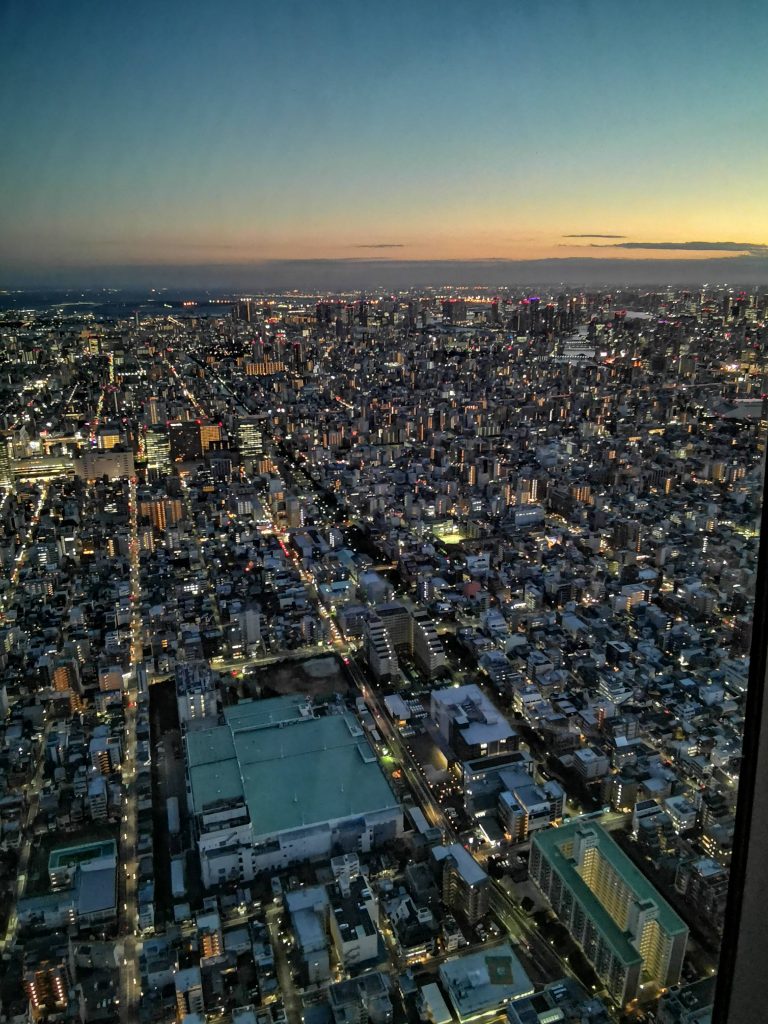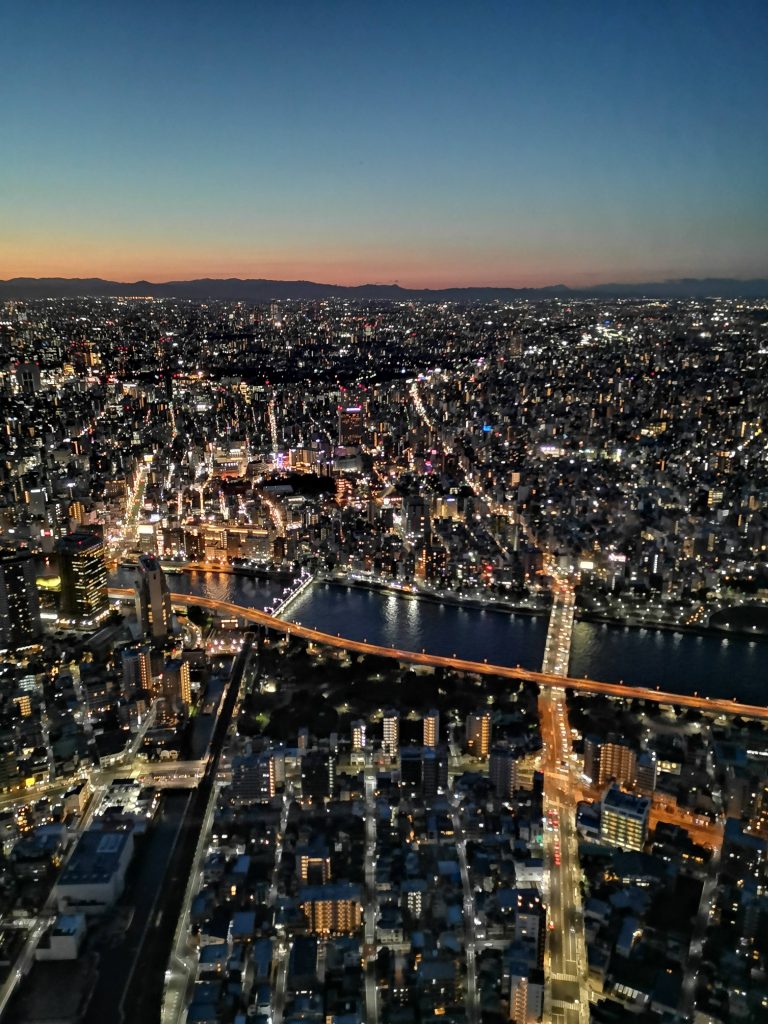 There is a cafe on this floor that sell some coffee, soft drink, snack and ice-cream for visitors who want to have a refreshment after walking round the Tembo Deck.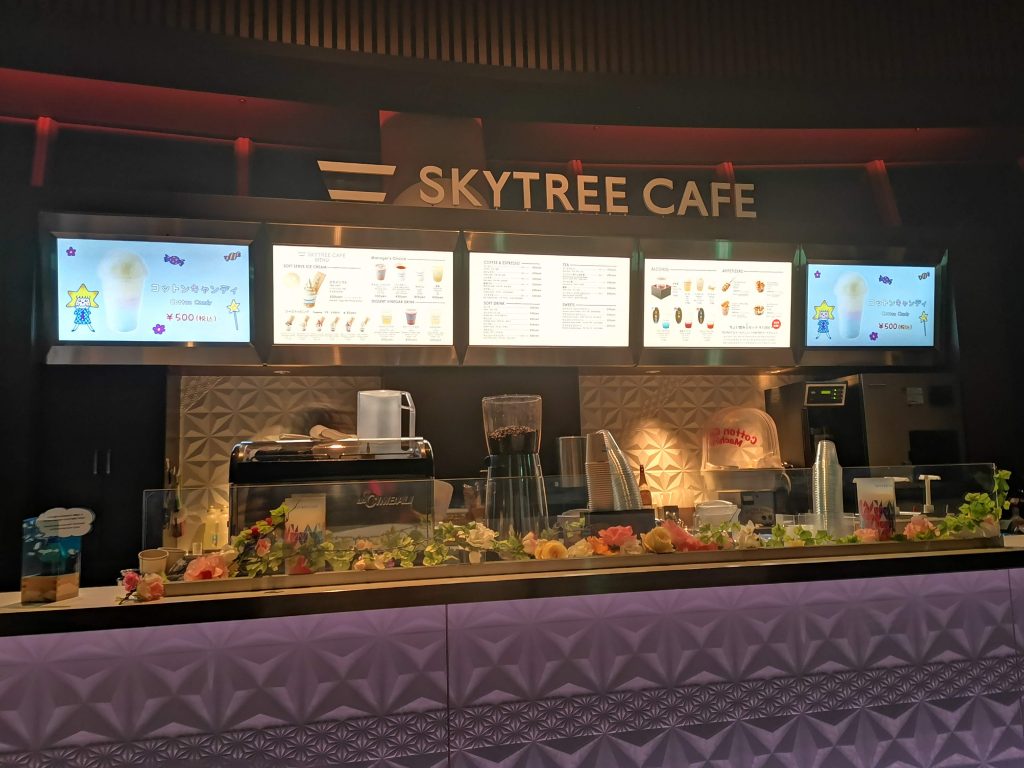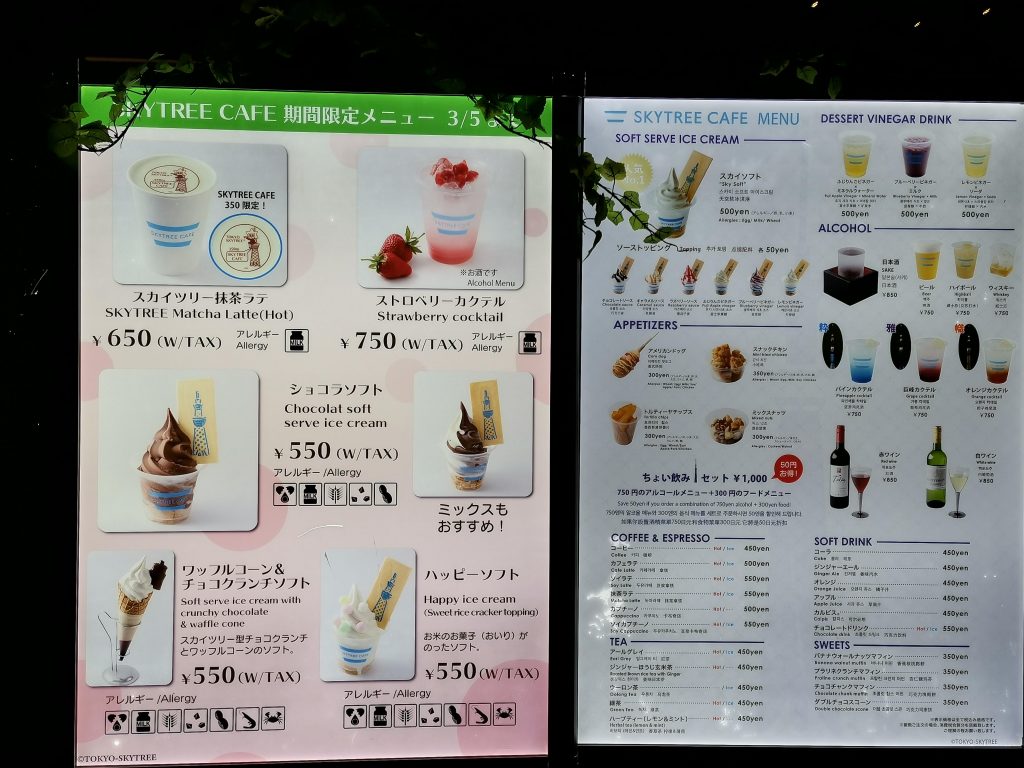 After finish enjoying the beautiful view of Tokyo on top floor, you can walk down to the middle floor from the staircase. There is a souvenir shop as well as a Musashi Sky Restaurant which sell mixed French-Japanese cuisine. The restaurant provides visitors with a superb Tokyo view through the restaurant glass wall while enjoying their food there, especially at night.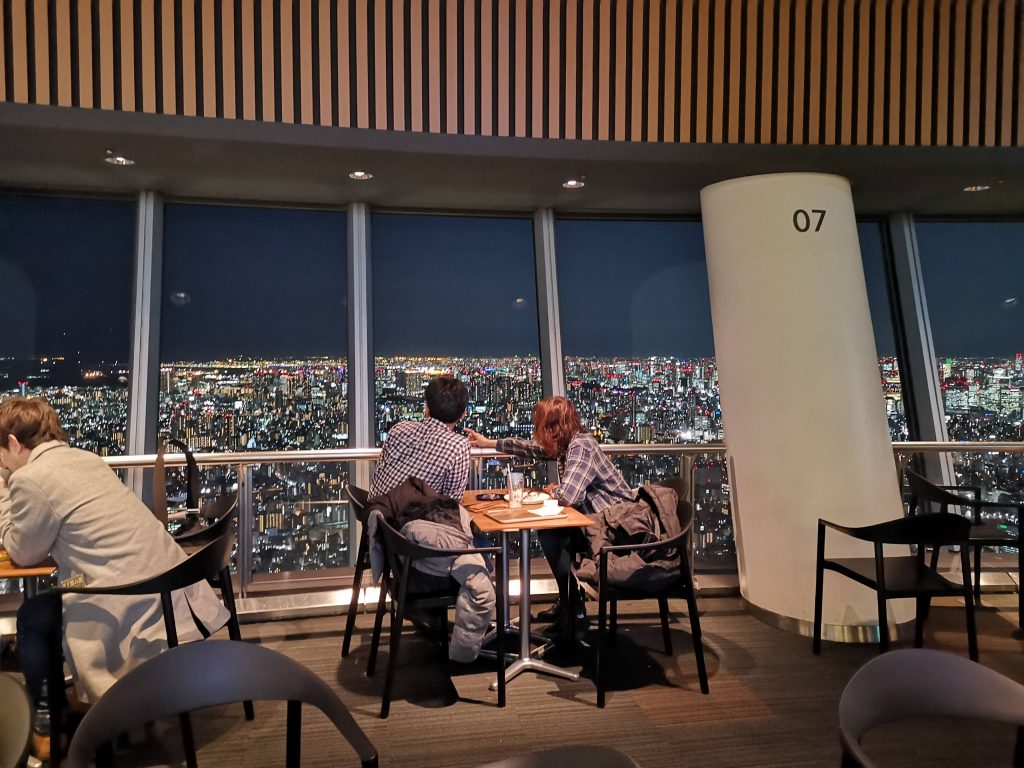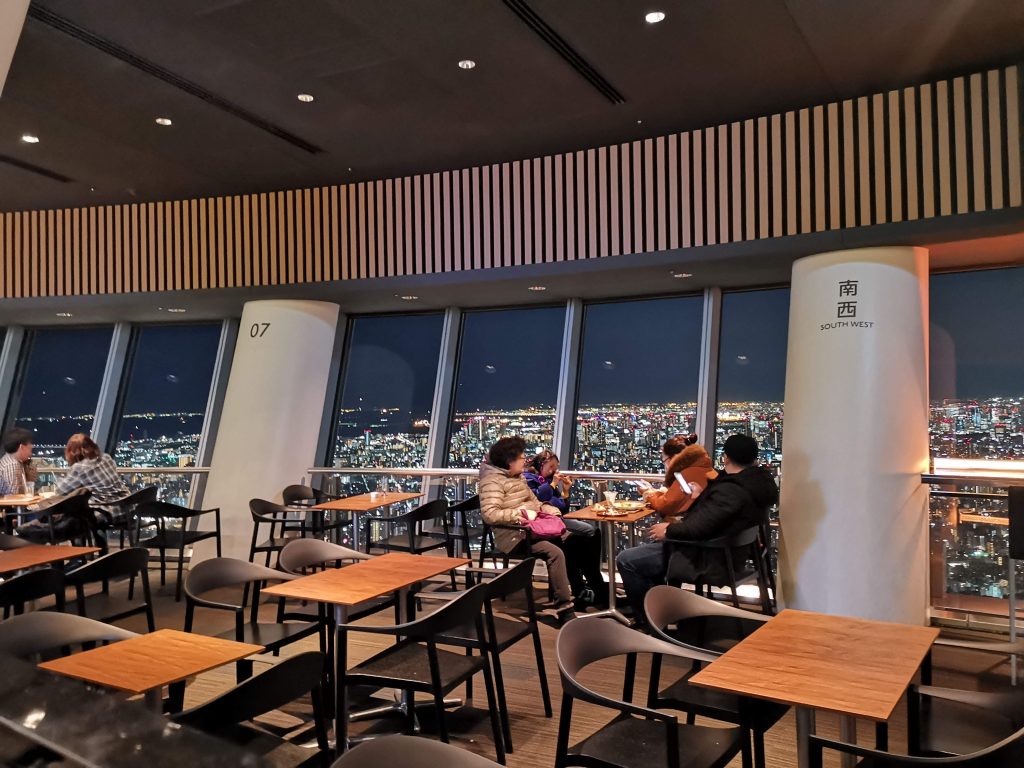 Stunning Tokyo Night View from the 350 meters Tembo Observatory Deck.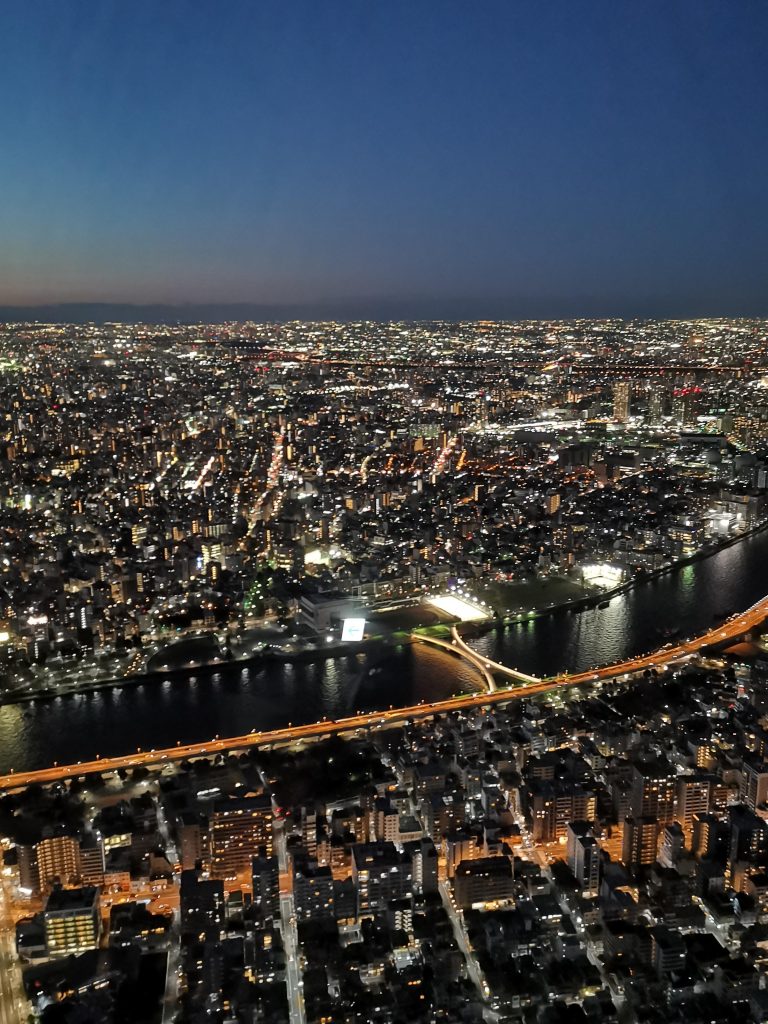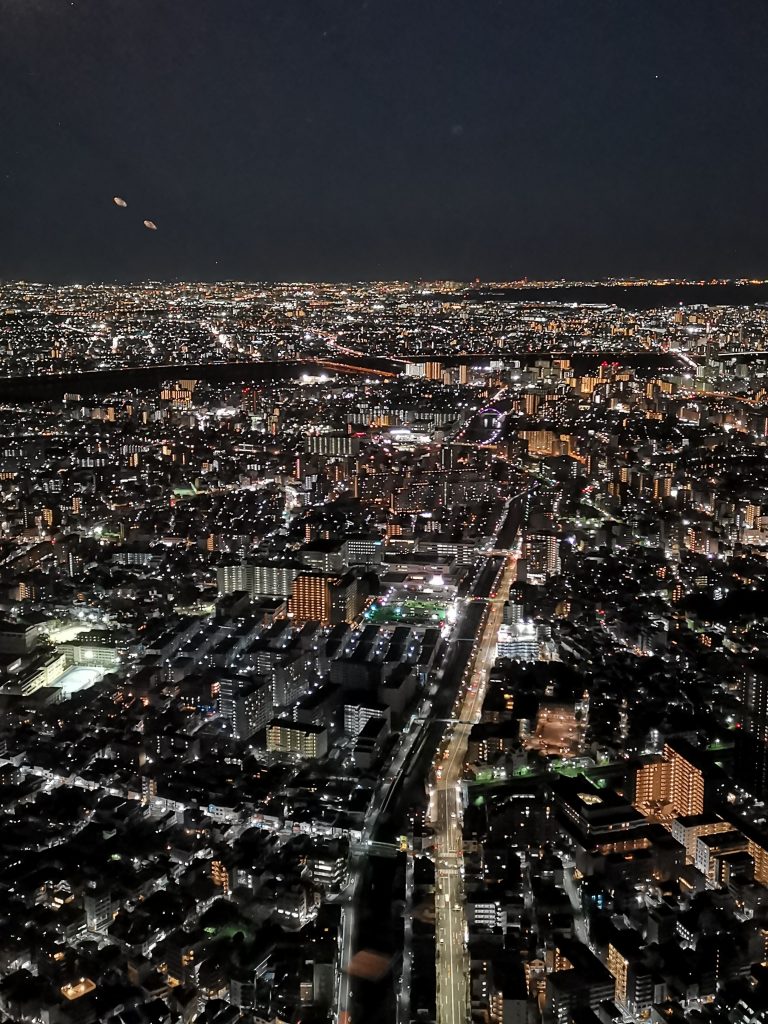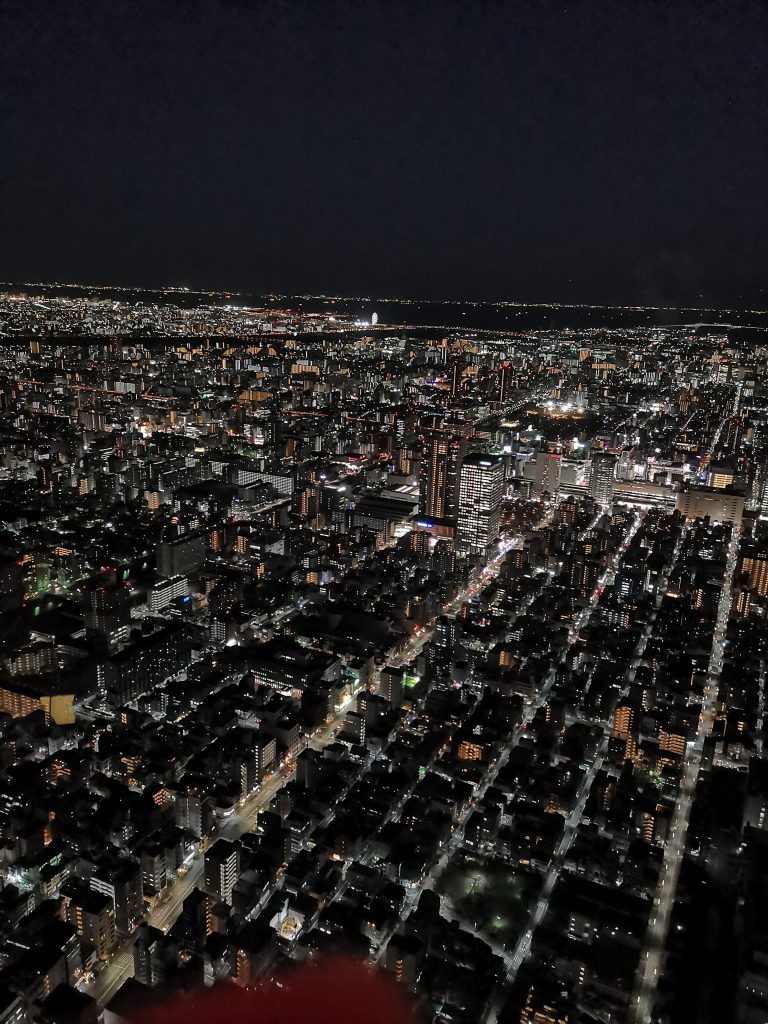 Further down is the lower floor which mainly features a glass floor that visitors can look all the way down to the base of the tower. Frankly speaking it is not very impressive though.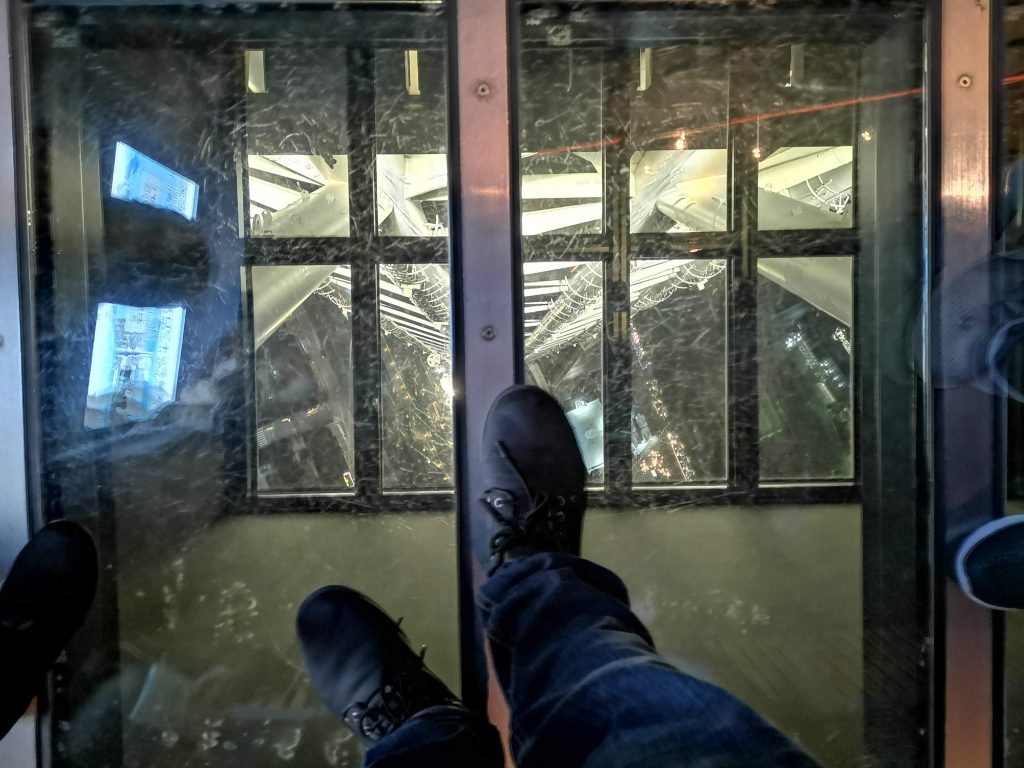 Tembo Gallery:Observation Deck 450
You may go to Tembo Gallery from Tembo Deck through the lifts found in Tembo Deck. Of course you have to purchase additional ticket here. Tembo Gallery is touted as the world's highest skywalk by public. After coming up from the lift, visitor are directed to the top observation deck through a special sloping spiral corridor, it is about 110m long and spread all the way from 445m to 450m height. Visitors can then view the stunning Tokyo city through the glass wall that supported by huge steel structure.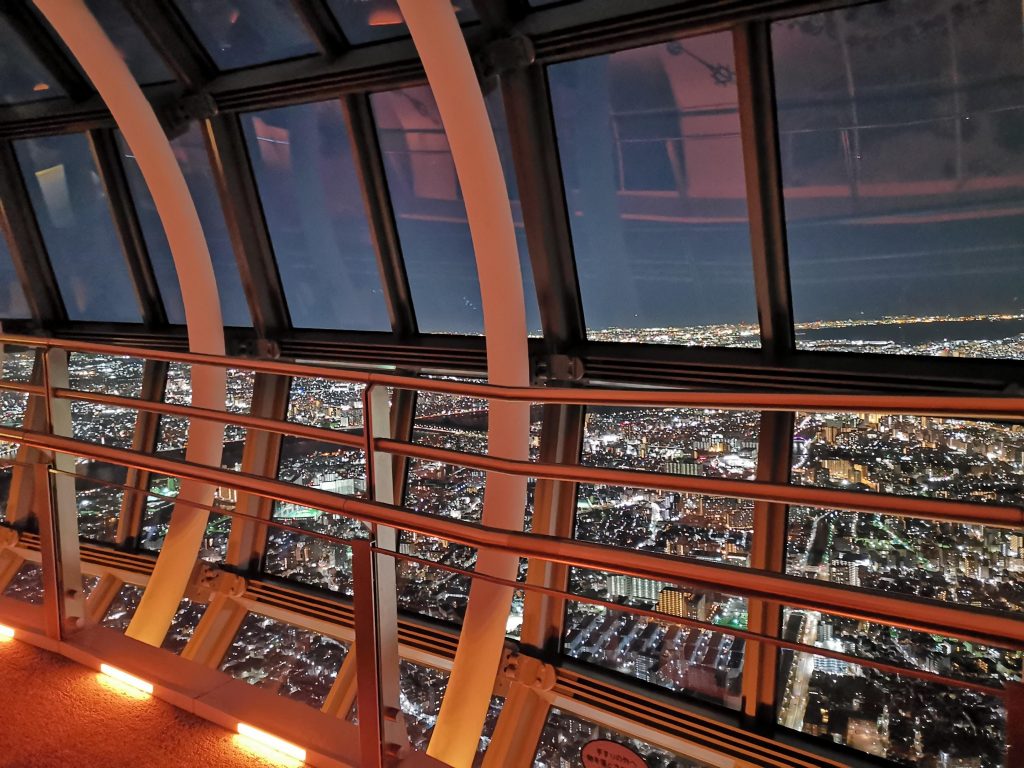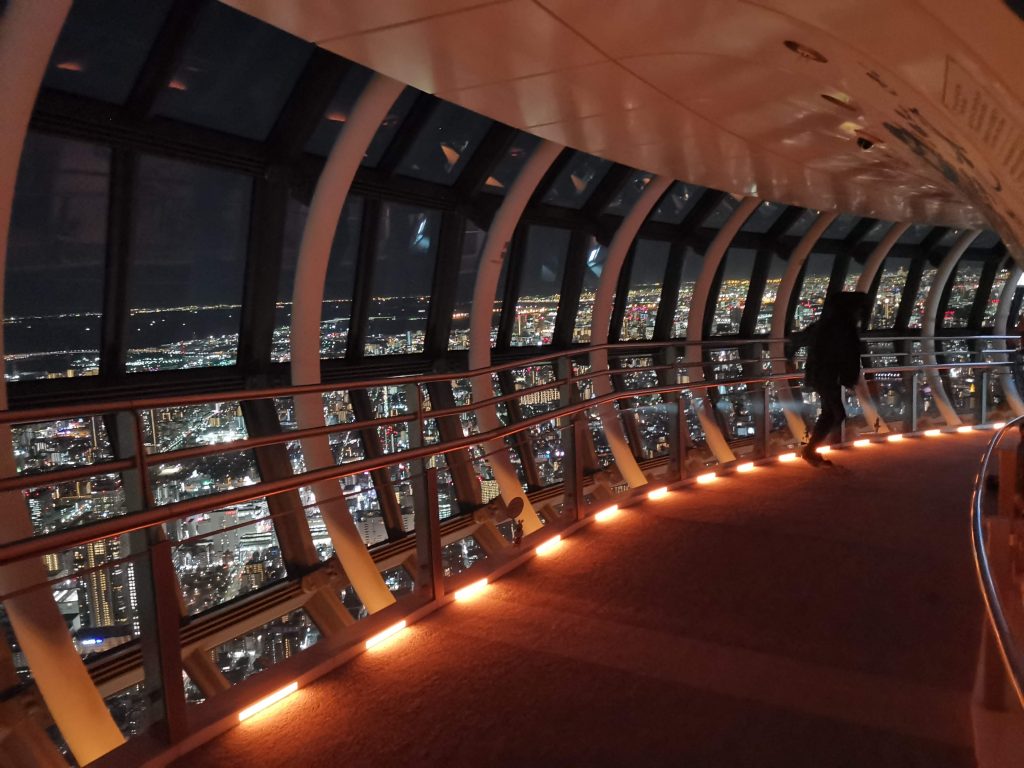 After reaching the top of this spiraling corridor, you will be on the highest observation point, which is about 451.2m from ground. On top of this Tembo Gallery, there are some Japanese Comics Character (ACG characters) are on displayed. Some exhibitions like Japanese ACG, Manga or Barbie are held at this gallery also from season to season. The Japanese Comics exhibition was held here when I was there this January and it has attracted a lot of Japanese teenagers.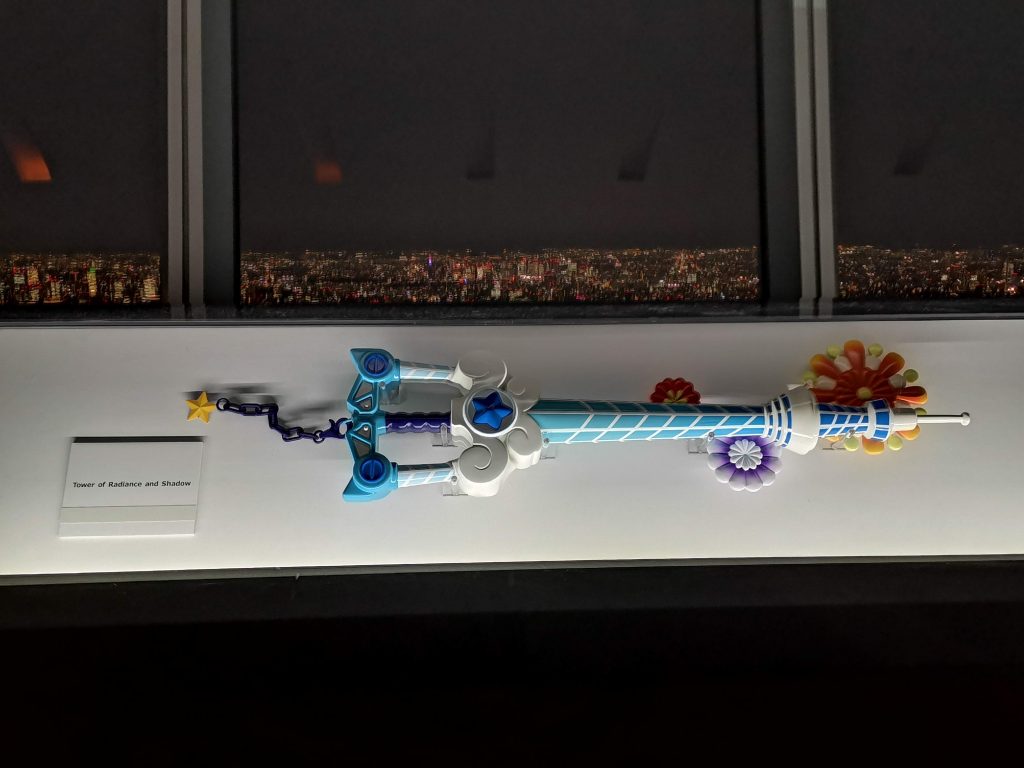 SKYTREE GALLERY
No to forget, there is a Skytree gallery at 1F of this Tokyo Skytree Town. You will get a closer look and lot of information related to the Skytree for free. It exhibits valuable historical photos of the towers taken during it's different phases of construction time. There are also huge wall animated pictures showing the surrounding of this Tokyo tower. Beside this, you can find a full scale model of the lightning rod that is placed on top of the Tokyo Skytree Tower's Pinnacle. This gallery is free to all, so don't forget to take this opportunity to find more fascinating features of TOKYO SKYTREE.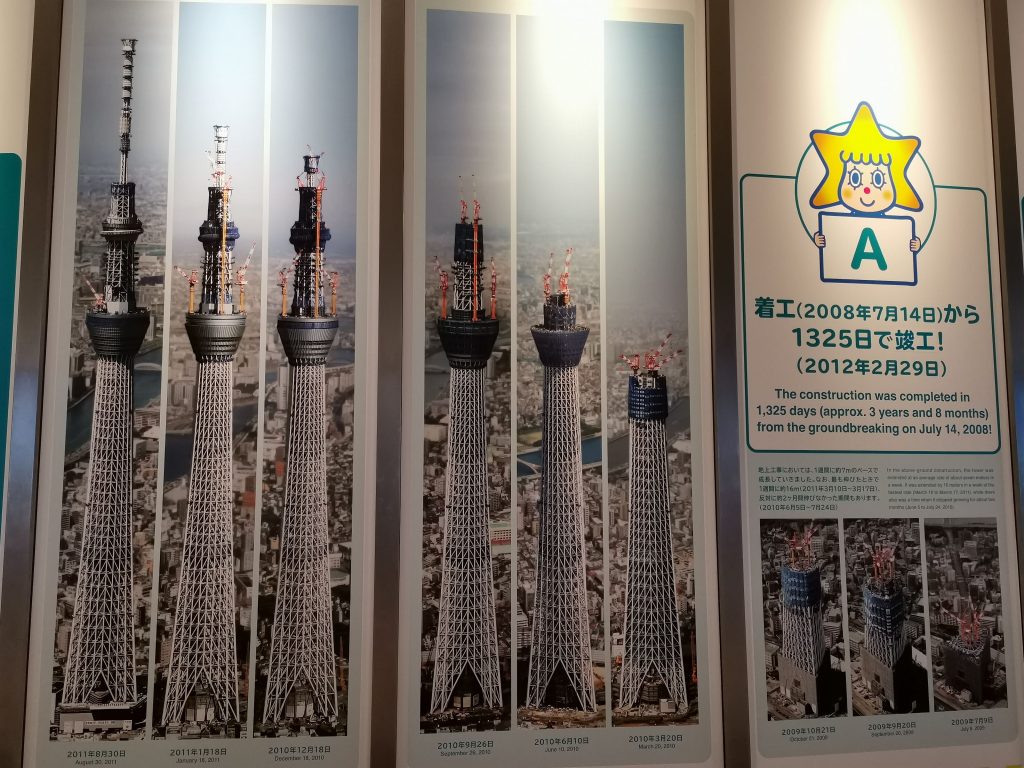 LED Light Show
If you happen to visit the tower at night, you may have the opportunity to catch the famous SkyTree Tower's LED light shows, which illuminates the Skytree Tower's steel structure with beautiful color. There are few lighting styles that operate alternately, namely "Iki", the spirit of Edo, "Miyabi", Nobori and sometimes just "special lightning".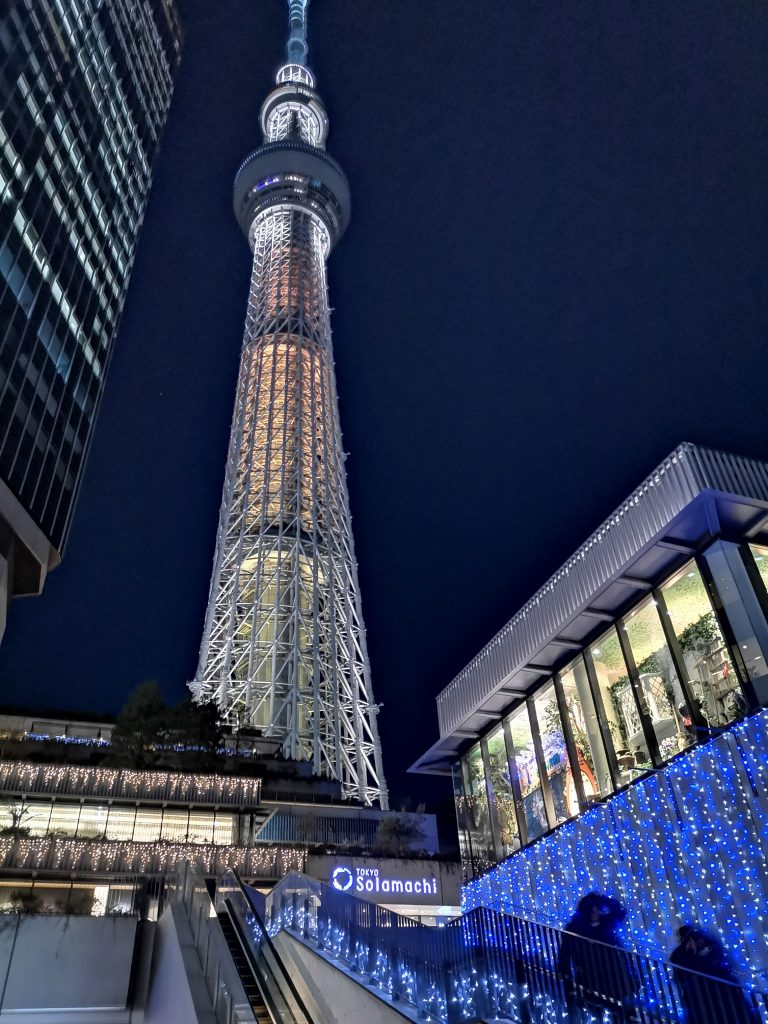 Ticketing Guide
There are few type of tickets to enter Sky Tree observation tower, basically categorized into Same Day Ticket, Fast Ticket. They are 2 options for each of this categories, namely Single Ticket or Combo Ticket.
For Same Day Ticket (2000 yen), you can choose to go up to 350 meter Tembo Deck only, or you can buy the Same Day combo ticket (1030 yen) that entitles you to visit 350 meter Tembo Deck and 450 meter Tembo Gallery. Of course there is a flexibility for you to buy the Single ticket first, and after you have done with Tembo Deck, you can choose to purchase the ticket to go up further to Tembo Gallery.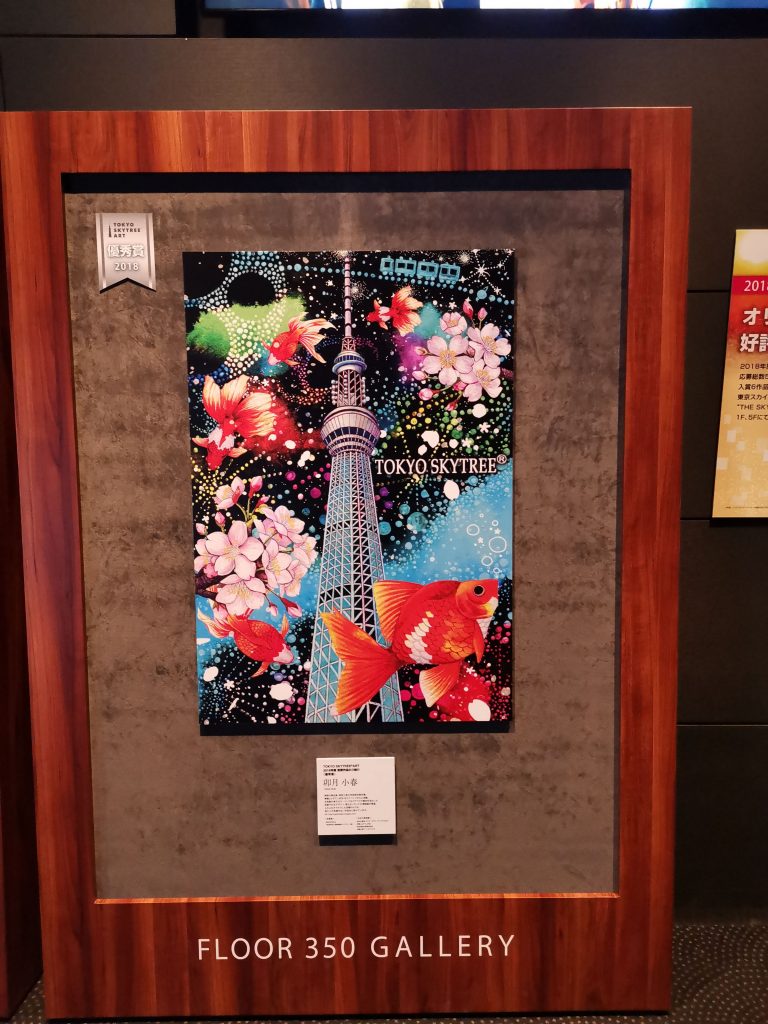 Fast ticket is mean for those foreigners as well as for those local that accompany their foreigner visitors. Similar to Same Day Ticket, you can choose to buy Single Ticket (3000 yen) or Combo Ticket (4000 yen). You can see that the price is higher than Same Day tickets as you are allowed to skip the queue and go directly to the observation deck.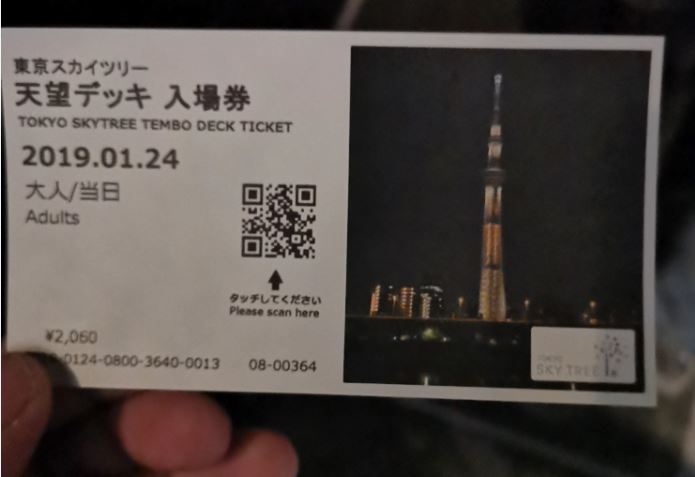 Same day and fast ticket are sold at separate counter on 4th floor, where all visitors will ascending to the 1st observatory deck (Tembo Deck) through a high speed lift that operate at 600m/mins speed.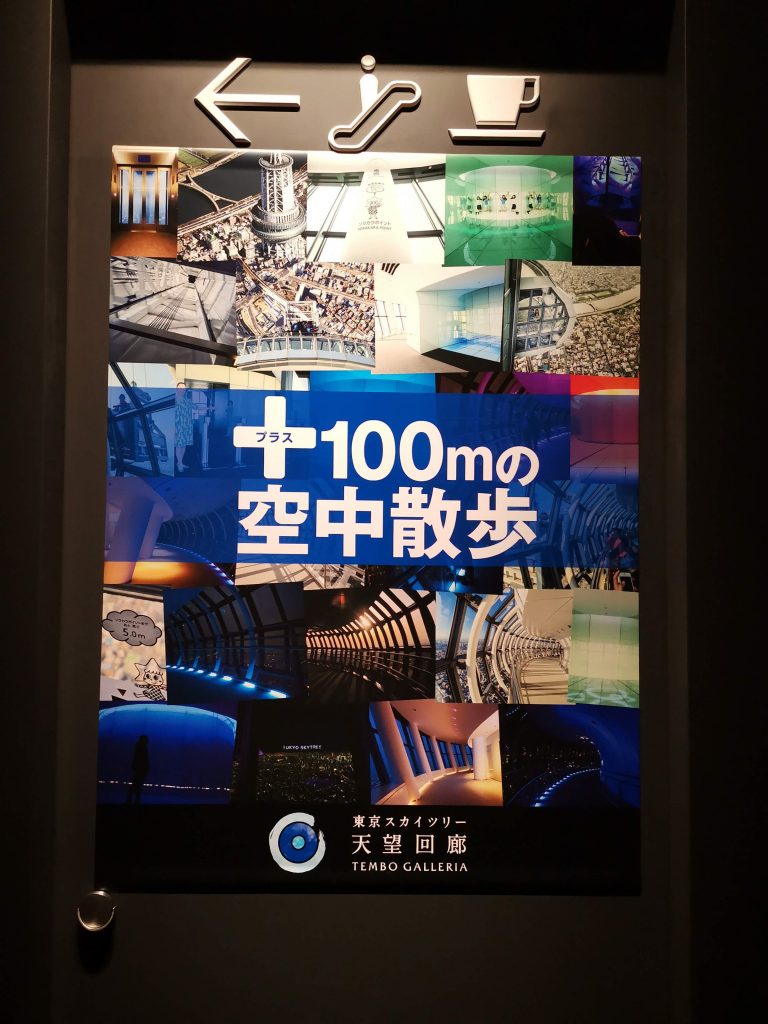 And from Tembo Deck to Tembo Gallery, visitors will take another lift which is named as see-through lift. As the name called, don't forget to catch the beautiful Tokyo city view from inside the lift is ascending or descending. It is another great experience as well. Enjoy!
Purchase your ticket even before you landed in Japan: Get best discount offer from Klook below.
Shopping
Don't forget to shop at the huge shopping mall on the ground of Tokyo Skytree Tower after you have come down from the tower. Enjoy the non-stop shop, eat and play here!